The Children's Home Benefit Auction Ended Friday 5/15/10 @5:00pm EST
General H. Norman Schwarzkopf signed CSMC RBL 12 Gauge
"1 of 1"
Winning Bid $8,600.00
Thank you to all who placed their bids
Congratulations to Deep Star Diver for the winning bid.
16th Annual Sporting Clays Classic to benefit The Children's Home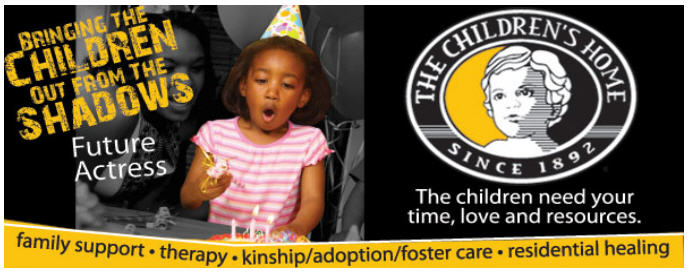 Whether you are a novice or experienced clay shooter, this event surely pulls the trigger on excitement!
We invite you to join honorary chairman, General H. Norman Schwarzkopf, on Saturday, May 22nd for one of the largest Sporting Clays Shoots in the State of Florida. Known as one of the premier shooting events of it's kind, all participants will enjoy a delicious breakfast, complimentary ammunition from Remington Arms Company, a full round of clays, lunch and an awards ceremony. Shooters can also participate in the infamous card draw, where they can win fabulous prizes like shotguns, vacations, airline tickets and more. New to this year's event, is the GNAT. This hugely popular shooting experience has been brought all the way from the UK for a special limited engagement associated with this event. GNAT offers a new and exciting challenge for shooting enthusiasts with a target like no other, a radio controlled aircraft, capable of speeds up to 80 mph. It zips by, shows a flash of its belly and pulls up into a steep climb. With each hit, it sets off a pyrotechnic charge and a puff of smoke and keeps flying. Space is limited, so sign up today. GNAT will be offered Saturday, May 22nd and Sunday May 23rd. Thanks to the hard work of the volunteer planning committee and the contributions of loyal participants, this event raises much needed funds for The Children's Home to continue to serve over 7,000 children and families in the Tampa bay area every year. The Children's Home was founded in 1892, and is considered the oldest charity on Florida's West Coast. Through a nationally recognized and accredited Residential Treatment Program, they will help over 120 children each year heal from the trauma of their abuse and neglect. In addition, they help children find a forever family through the recruitment, training and support of foster, adoptive and kinship families in the community. The Children's Home also strengthens families through a number of initiatives, community programs and Family Support Centers throughout the Tampa Bay area that help stop the cycle of abuse before it starts. The Childrens Home is a local 501 (C)(3) not-for-profit organization serving the Central Florida region.
To learn more about The Children's Home and the Sporting Clays Classic, or the register for the event, visit The Childrens Home or contact Community Giving and Special Events Coordinator, Larissa Rydin, at (813) 864-1532 or click here to Email us.

Tampa Bay Sporting Clays
The Annual Sporting Clays Classic to Benefit The Childrens Home will be hosted by the new Tampa Bay Sporting Clays facility located at 10514 Ehren Cutoff, Land O' Lakes, Florida. The facility is under new management effective April 1, 2010 and will be open to the general public with two fully shaded sporting clays courses ( 12 stations each ),wobble trap and 5-stand. The owners are Mike Mezrah and Bill Arthur and the new name of the facility is Tampa Bay Sporting Clays, Inc. It is a beautiful tranquil setting on 240 acres which is ideal for the presentation of a variety of targets. Each course is configured to accommodate the novice shooter to the experienced shooter. The property is basically flat surrounded by oak trees, pine trees and palmettos. It's like actually hunting in a natural terrain that challenges your skills. The facility will offer golf carts, rental guns, ammunition and accessories for every class of shooter. At a later date, clinics will be provided for women, children and the novice shooter who wants to learn the correct way to shoot and sharpen their skills. All new wireless Promatic traps machines have been ordered and should be installed and ready for use on or about April 3, 2010. All new shooting stands, gun racks and benches are being constructed for your enjoyment. A website is under construction and newsletters will be sent out on a bi-weekly basis. A pavilion will be constructed ( 100' x 40' ) to be used for corporate and charitable events or enjoy the living room setting to discuss your hits and misses, The pavilion will be equipped with a big screen TV, fireplace and picnic tables. Visit with your friends and stay awhile and enjoy the beautiful setting. Looking forward to seeing you at the new Tampa Bay Sporting Clays. Visit our Web site www.MyTBSC.com