Sorry! You're too late.
The Winchester Super Grade O/U ~ 12 Ga/.30-06 GI# 100770233 has been sold.
Click
here
to see what else is available by Cabelas Rogers.
View other listings in this category....
Featured Gun Classifieds Winchester Rifles - Combination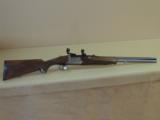 WINCHESTER 101 RIFLE/SHOTGUN COMBINATION GUN, 25" BARRELS, 12 GAUGE TOP BARREL WITH FIXED FULL CHOKE, BOTTOM BARREL 7X57 MAUSER, FACTORY EAW QUICK DETACH RINGS AND BASES, 98% OVERALL $3500 ******
...Click for more info
Seller: Mike Bishop LLC
Area Code: 229
$3,500.00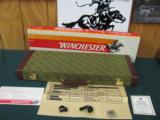 6083 Winchester Grand European Double Express rifle 270/270.24 inch barres, rings&bases and keys. Target dated May 1983. Correct Winchester case and box. Possibly unfired, came from very private c
...Click for more info
Seller: dawsonsdoubles
Area Code: 210
$4,995.00
Winchester Rifles - Combination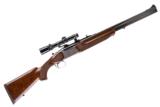 25" BARREL WITH 1/4 RIB SIGHT FULL CHOKE 3" CHAMBER AND A LEUPOLD VARIX 3 1.5-5 WITH FACTORY QD MOUNTS SINGLE SELECTIVE TRIGGER EJECTORS FIELD FOREARM PISTOL GRIP EXCELLENT CONDITION N
...Click for more info
Seller: Steve Barnett Fine Guns
Area Code: 662
$4,750.00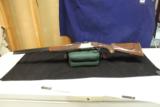 Winchester Boar O/U Combination 12 ga. shotgun over 7x57 Mauser rifle barrel, quarter rib w/ folding rear sight and factory European style QR rings and mounts, ramp front sight, barrel mounted front
...Click for more info
Seller: chesadobe
Area Code: 406
$2,875.00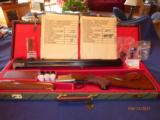 Winchester Super Grade XTR 12ga. over Rem. 222. This is a new gun fired only at the factory for test pattern. I purchased the gun in 1983 and it has been in the safe ever since. It has one very small
...Click for more info
Seller: shoulder1
Area Code: 803
$2900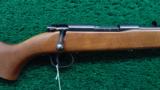 Cal 22 S, L or LR. 21" bbl, sporting sights, grooved receiver and tubular mag fed through the butt. Metal retains most blue with good markings. Monte Carlo stock with grooved plastic buttplate. W
...Click for more info
Seller: LeRoy Merz Antique Guns
Area Code: 218
$300.