Sorry! You're too late.
The Chiappa Rhino 200DS, .357 MAG GI# 100799044 has been sold.
Click
here
to see what else is available by Cabelas Richfield.
View other listings in this category....
Chiappa Revolvers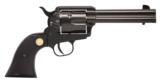 div class="product-name"> CHIAPPA 1873 SAA .22LR/.22WMR 4.75" FS 6RD BLACK MATTE Details FEATURES-.22LR/.22WMR-4.75" barrel-Matte black finish-Black sy
...Click for more info
Seller: United Sportsmen's Company
Area Code: 815
$173.99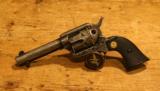 Chiappa Puma 1873 SAA-22 in .22LR. Imported by Legacy Sports Intl. This item is new in box but has been factory finished to look antiqued and aged. 4 3/4" barrel. 6-shot cylinder. This item has a
...Click for more info
Seller: Silver Creek Outfitters
Area Code: 208
$195.00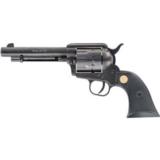 NEW Chiappa 1873 SAA 22-10 22 Long Rifle 5.5" BLACK DUAL CYLINDER Caliber: .22 LR/.22 WMR (one cylinder each) We also carry Bushnell, Nikon, Vortex, Leupold, Swarovski and Night Fo
...Click for more info
Seller: DOMINIONOUTDOORS
Area Code: 540
$209.99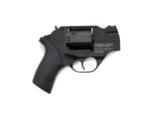 Chiappa Rhino 200DS, Very unique design. Barrel is on the bottom of the cylinder. Very good condition. Not Available for Export.
...Click for more info
Seller: Griffin & Howe
Area Code: 973
$824.00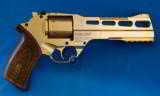 Want something that you have never had before, well here it is The Rhino Gold Edition special order 60ds revolver. Factory new in hard case. Unlike other revolvers the Rhino fires from the lower
...Click for more info
Seller: JLRGUNS
Area Code: 928
$1,495.00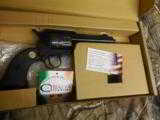 FACTORY NEW IN BOX CLICK ON PICTURES TO ENLARGE FEATURES: -10-round capacity -4.75" barrel -Matte black finish -Black grips -Fixed rear sight Additiona
...Click for more info
Seller: AA GUNS & AMMO
Area Code: 770
$ 215.99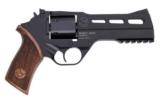 Seller: United Sportsmen's Company
Area Code: 815
$879.99
Seller: United Sportsmen's Company
Area Code: 815
$768.99