Sorry! You're too late.
The Weatherby Athena Deluxe 20 Gauge GI# 100807835 has been sold.
Click
here
to see what else is available by Robin Hollow Outfitters.
View other listings in this category....
Weatherby Shotguns - SxS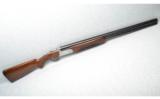 Seller: Cabelas Cheektowaga
Area Code: 716
$1,399.99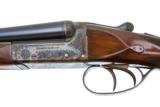 25" BARRELS IC AND FULL CHOKE DOUBLE TRIGGER EJECTORS SPLINTER FOREARM ENGLISH GRIP CHECKERED BUTT NEW CONDITION IN MAKERS CASE 5LBS 7 OZ X 2 1/2 X 1 1/2 X 14 3/4
...Click for more info
Seller: Steve Barnett Fine Guns
Area Code: 662
$6,950.00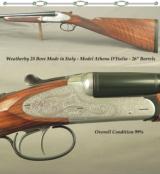 #FS0347, Weatherby Athena D'Italia 28 Bore, Made in Italy, 26" Ejector Monobloc barrels at .550 .014 & .023" (Mod. & Full), 2 3/4" chambers, Double Triggers, Splinter forend
...Click for more info
Seller: Champlin
Area Code: 580
$1,995.00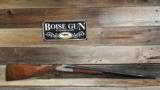 Weatherby Athena 28GA Comments: In excellent condition, roughly 90% or better. Bore is excellent, mechanically excellent. Features ejectors and double triggers. The most noteworthy wear is a couple
...Click for more info
Seller: Boise Gun Co.
Area Code: 208
$2,250.00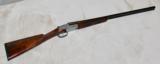 Absolutley stunning Weatherby Athena D'Italia shotgun. It is a 28 gauge and is an excellent quail and clays gun. It is quick and fast to point. It is a double trigger model. &nbs
...Click for more info
Seller: TXWBY
Area Code: 313
$2,000.00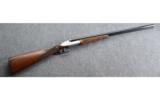 This Weatherby Athena D'Italia side by side 20 gauge shotgun will be a very nice addition to your firearms collection. This gun is an in excellent condition. It will serve both the collector and
...Click for more info
Seller: Cabelas Gainesville
Area Code: 571
$2399.99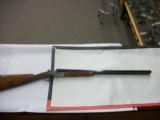 Seller: Jroberts
Area Code: 317
$2,175.00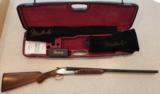 Here is a beautiful 20ga. Weatherby Athena D'Italia 26 inch side by side chambered in 3" that has been on display for years.  This gun has been fired very little and comes with 3 chokes; improved cyli
...Click for more info
Seller: Cobrajet
Area Code: 715
$2,600