Sorry! You're too late.
The Italian S.I.A.C.E. Vintage 12 GA GI# 100842450 has been sold.
Click
here
to see what else is available by Boise Gun Co..
View other listings in this category....
Featured Gun Classifieds Siace Shotguns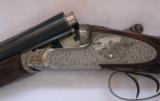 Early 80s Siace 20 gauge game gun. Outstanding Turkish walnut by Paul Hodges. 6 Lb 11 Oz. 14 1/8" LOP to checkered butt. No cast. 27 3/4" Chopper lump barrels. Choked IC/MOD A t
...Click for more info
Seller: JMEAD
Area Code: 805
$16,950.00
Siace Shotguns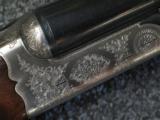 Price Reduced Siace Superlight 20ga, 3" chamber, Ejectors, 28" barrels, Choked F/M, Double Trigger, English stock, Nice wood, 14 1/2" to front trigger, weighs a shy 6
...Click for more info
Seller: MRPtx
Area Code: 508
$2,650.00
For sale is a SIACE Superlight 16ga. This fine Italian shotgun features a case hardened scallop-backed rounded boxlock action with double triggers. It has a 2 3/4" chamber with automatic ejectors
...Click for more info
Seller: Yellow City Doubles
Area Code: 806
$6,500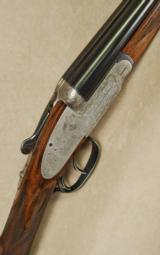 AYA/ AGUIRRE y ARANZABAL, No. 2 Custom Quail Gun, Sidelock SxS 20 gauge, 2 ¾" ch, 28" bbls w/ concave rib, Chokes: Briley flush chokes: C, SKT, IC, LM & M, Ejectors, Doub
...Click for more info
Seller: Fieldsport LTD
Area Code: 231
$8995.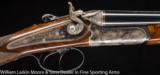 ID # 6298 Make SIACE Model Custom Grade back action Hammer Configuration Hammer Gauge / Caliber 28 GA Price $8,500.00 Serial # 45665 Country of Origin&
...Click for more info
Seller: William Larkin Moore & Sons
Area Code: 480
$8,500.00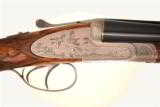 S.I.A.C.E. CUSTOM SHOP SXS SLE 20GA ENGRAVED BY MARIO TERZI Maker:S.A.I.C.E. Model:Custom Shop SLE SXS Style:shotgun Action:sxs Barrel Legnth27 1/2" Gauge/Caliber:20ga Engraving:Game
...Click for more info
Seller: Kevin's of Thomasville
Area Code: 229
$19,995.00