Sorry! You're too late.
The Zijiang Machine co Fury II 12ga NEW GI# 100844709 has been sold.
Click
here
to see what else is available by Boise Gun Co..
View other listings in this category....
Saiga Shotguns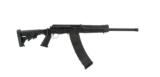 Seller: Collectors Firearms
Area Code: 713
$950.00

Izhmash Saiga-12 12 Gauge shotgun. AK style shotgun with upgraded rail. Excellent condition with box.
...Click for more info
Seller: Collectors Firearms
Area Code: 713
1,095.00
RWC Saiga 12ga 19" bbl semi auto shotgun with detachable mag, comes with 2 mags and owners manual, used, good shape, has a few marks on stock but in good shape. Made by Izmash in Russia.&nb
...Click for more info
Seller: BUFFALO GUN CENTER
Area Code: 716
$900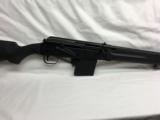 Truly clean as new Saiga 410 this shotgun was sold by us and we bought it back the orig buyer shot it very little MAYBE&nbsp
...Click for more info
Seller: E & L SPORTS
Area Code: 803
$699.00

Saiga SAIGA-12 12GA Shotgun 19" Barrel ACTUAL FIREARM PICTURED ~USED FIREARM~ SERIAL #H09412467 SAIGA-12 12ga., 3 in. chamber. Kalashnikov type action, black synthetic stock and forearm
...Click for more info
Seller: Sportsman's Finest
Area Code: 512
$1,500.00

Brand new in the box, ready to ship. Buy it now! Manufacturer: Molot-Oruzhie Ltd. of Russia Model: VEPR-12, VPR-12-02 Gauge: 12, 3" Chamber Capacity: (1) 5 Round Magzine Barrel L
...Click for more info
Seller: Elk County Ammo and Arms
Area Code: 814
$1,079.99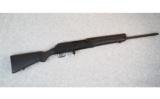 Seller: Cabelas Oklahoma City
Area Code: 405
$999.99

NEW IN BOX Russian Ak .410 Shotgun **SAIGA** for sale. All have 3" chrome lined chambers, Semi Auto, removable chokes with a black synthetic stock. Purchaser is responsible for contacting a
...Click for more info
Seller: Halifax Supply
Area Code: 386
$1,099.99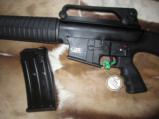 Item Description MKA 1919 12ga AR Platform Shotgun!! Patterned from the AR15 platform, this 12ga semi-auto with a detachable magazine is just awesome! This unit includes two(2) 5 round magazines and
...Click for more info
Seller: United Sportsmen's Company
Area Code: 815
$775.00