Sorry! You're too late.
The Thompson Center Encore Rifle with MGM Barrel in 5.7x28mm GI# 100864200 has been sold.
Click
here
to see what else is available by Joe Salter.
View other listings in this category....
Thompson Center Pistols - Encore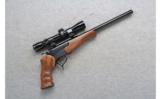 Seller: Cabelas Richfield
Area Code: 262
$449.99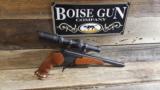 Thompson Center Encore 44 REM MAG Description: Bluing on barrel is 95%+, wood has some marks on it. Bore has some pitting in the the first inch and a half where the rifling starts. Mechanically ex
...Click for more info
Seller: Boise Gun Co.
Area Code: 208
$549.99
Seller: Cabelas Green Bay
Area Code: 920
$749.99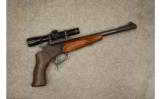 Seller: Cabelas Fort Oglethorpe
Area Code: 706
WAS $799.88 NOW $689.66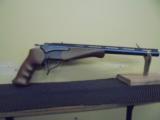 USED VERY GOOD CONDITION THOMPSON CENTER ENCORE SINGLE SHOT 45 COLT - 410 SHOTSHELL 15" BLUED BARREL HAS CHOKE WRENCH & 1 TUBE HAS WEAR MARK ON LEFT SIDE OF BARREL OVERALL VERY GOO
...Click for more info
Seller: DOMINIONOUTDOORS
Area Code: 540
$499.99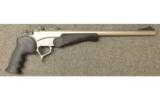 Seller: Cabelas Grandville
Area Code: 616
$699.88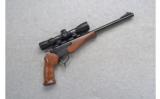 Seller: Cabelas Richfield
Area Code: 262
$649.99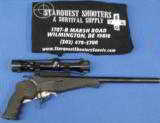 Thompson Center Encore Pistol 308 WIN and 460 S&W Consistently delivering unmatched versatility in both the field and amongst the range, the Encore Pistol is the envy of the firing line. &nbsp
...Click for more info
Seller: StarQuest Shooters Supply
Area Code: 302
$1,300.00
This 45 Colt - 410 Encore Single Shot Pistol has a gloss blued tapered round 15/16" to 3/4" x 12" barrel with 1:16 twist with a matted rib fitted with a buckhorn rear sig
...Click for more info
Seller: The Gun Works
Area Code: 541
$775.00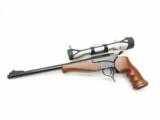 This 30-06 Encore Single Shot Pistol has a gloss blued tapered round 1" to 11/16" x 15" barrel with 1:10 twist that is fitted with a matted blade front sight and a&
...Click for more info
Seller: The Gun Works
Area Code: 541
$1,275.00