Sorry! You're too late.
The BRNO Side by Side 12 Gauge GI# 100899294 has been sold.
Click
here
to see what else is available by Boise Gun Co..
View other listings in this category....
BRNO Shotguns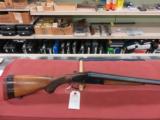 BRNO 12ga side lock double, double triggers, automatic ejectors, 28 1/2" mocify and Full. 1967 manufacture, 2 3/4" chambers. The stock was shortened then lengthened with a wood spacer and a
...Click for more info
Seller: Schultheis Sporting Goods
Area Code: 607
$550.00 + $35.00 S&H

BRNO Model ZH 305 Combination Gun 22 Savage (5.6x52R) over 12 GA 23 1/4" Poldi special steel barrels Raised full length rib express sight Factory matched serial numbered barrels and fra
...Click for more info
Seller: Elephant & Castle Fine Arms
Area Code: 417
$2,797.00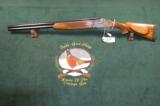 BRNO Super Model 5711 12G, 2 3/4" choke, 27.5" Barrel. Very good looking rifearm, overall condition is 98%.
...Click for more info
Seller: bobsvintageguns
Area Code: 989
$1,995.00
A very nice and well made European game gun. Gun is in excellent condition and has seen little use. No Issues! Good to go! Chokes can be opened for $50 per barrel. Please call Mark 715-814-12
...Click for more info
Seller: Mark's Born Again Birdguns LLC
Area Code: 715
$1175