Sorry! You're too late.
The Colt 1911 22lr Conversion Kit GI# 100610661 has been sold.
Click
here
to see what else is available by RG GUNS AND AMMO.
View other listings in this category....
Featured Gun Classifieds Actions - Barreled

AR-57 upper chambered in 5.7x28mm. This upper is compatible with any standard AR lower. It uses FN P-90 mags and ejects out the bottom of the AR receiver. Currently has Larue index clips mounted on
...Click for more info
Seller: Hunter
Area Code: 727
$550
Actions - Barreled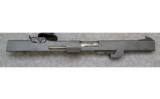 Excellent condition receiver in .32 Long. NOTE: This item is only sold a a set with item #5133261 (Walther GSP, left handed, .22 LR).
...Click for more info
Seller: Cabelas Christiana
Area Code: 302
$599.99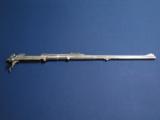 Bauska double square bridge 375 H&H action and barrel. Kalispell Mt. Korea mfg. With Emil 24 in 1/2 oct and 1/2 round solid rib barrel. 3 fold down and 1 standing rear sights. Muzzle brake and fro
...Click for more info
Seller: Crosnoe Guns
Area Code: 573
$2,000.00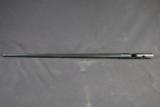 MADE IN BELGIUM. REPLACE YOUR SALTY ACTION. EASY TO SWAP. PLEASE ADD $20 FOR SHIPPING. RETURN POLICY: We offer a 3 day return policy. Items must be returned in the sam
...Click for more info
Seller: ART'S GUN SHOP
Area Code: 636
$125.00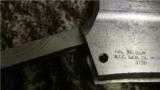 31 1/2 IN 12 GAUGE 3IN MAG, VENT RIB ON TOP BELGIUM BARREL..BARREL IS CLEAN AS A WHISTLE..OUTSIDE HAS PLACES OF SLIGHT TINY PITTING ..RECEIVER IS NEW IN THE WHITE ..WILL NOT SEPERATE.......POSTAL MONE
...Click for more info
Seller: RATEDX
Area Code: 715
$400.00