Chokes - Screw In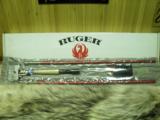 FACTORY RUGER 410 BORE CONVERSION TUBE SET. FITS RUGER RED LABEL 28 GA. WITH 26" BARRELS, INCLUDES INSTRUCTIONS, TOOLS TO INSTALL, TWO CONVERSION TUBES, 100% NEW IN FACTORY PACKAGE.
...Click for more info
Seller: mikescustomshop
Area Code: 406
$750.00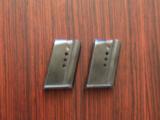 Seller: JERRYQUILL
Area Code: 208
$60.00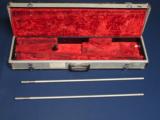 Two Briley 410 tube inserts for 20ga. 28in Marked 662 & 662. Excellent. Comes with old case.
...Click for more info
Seller: Crosnoe Guns
Area Code: 573
$200.00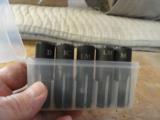 Seller: Mike1938
Area Code: 912
$150.00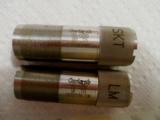 Two extended, stainless, Carlson brand Tru-Chokes. Skeet (.725) and Light Mod (.715). For barrels using tru-choke system ( e.g., Baikal, Rem spartan, and some others). This is the th
...Click for more info
Seller: sparkysdad
Area Code: 860
$40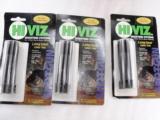 No sales outside the US. This listing is for One Choke Tube; buyers, however, may take as many extras as we have on hand, same per-tube price and with no additional shipping charges. When Mossberg
...Click for more info
Seller: Robertson Trading Post
Area Code: 731
$15.00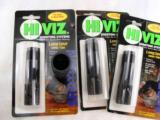 No sales outside the US. This listing is for One Choke Tube; buyers, however, may take as many extras as we have on hand, same per-tube price and with no additional shipping charges. When Remington
...Click for more info
Seller: Robertson Trading Post
Area Code: 731
$15.00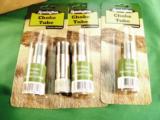 No sales outside the US. This listing is for ONE Choke Tube at $12.00. Buyers, however, may take six or more, minimum of a factory case of 6, and the price gets down to $6.50 apiece with no additio
...Click for more info
Seller: Robertson Trading Post
Area Code: 731
$12.00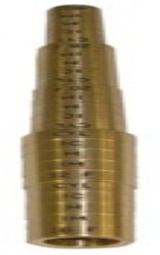 Connecticut Shotgun Manufacturing Company is proud to offer our Brass Choke Gauge This gauge measures the following gauges: 12, 16, 20, 28 and .410 Bore all in one tool. It's non-collapsable
...Click for more info
Seller: Connecticut Shotgun
Area Code: 860
$40.00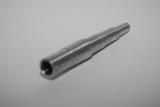 CT Shotgun Mfg. Co. Connecticut Shotgun Manufacturing Company is proud to offer a Lightweight Aluminum Choke Gauge This gauge measures the chokes of any 12, 16, 20, 28 or .410 Bore shotgun. I
...Click for more info
Seller: Connecticut Shotgun
Area Code: 860
$35.00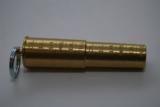 Key Ring Choke Gauge from CT Shotgun Mfg. Co. Connecticut Shotgun Manufacturing Company is proud to offer this Key Ring Choke Gauge This gauge measures the chokes of any 12 or 20 gauge shotgun. It
...Click for more info
Seller: Connecticut Shotgun
Area Code: 860
$25.00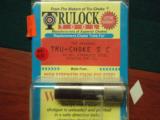 Truelock Tru-Choke Sporting Clays IMP CYL choke tube for a Baikal (Russian made) 12 ga. shotgun. Buyer pays a fixed s/h/i rate of $5.00. Shipping price is quoted for the lower 48 states, A
...Click for more info
Seller: United Sportsmen's Company
Area Code: 815
$25.00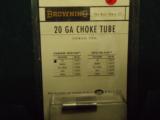 20 ga browning stainless steel chokes. There are three in stock and available. Mod. Full, Skeet. Buyer pays a fixed s/h/i rate of $10.00. Shipping price is quoted for the lower 48 state
...Click for more info
Seller: United Sportsmen's Company
Area Code: 815
$20.00 each
Seller: Halifax Supply
Area Code: 386
$49.99