Sorry! You're too late.
The Kalispel Aluminum Case GI# 100859864 has been sold.
Click
here
to see what else is available by Griffin & Howe.
View other listings in this category....
Gun Cases - Aluminum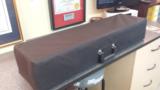 Krieghoff -Americase Holds Four Barrels and One Gun-Case is New and Unused with an Americase Black Cover. It holds standard rib barrels only (with not hold high rib barrels). Dimensions (o
...Click for more info
Seller: Go Time
Area Code: 207
$495.00 plus shipping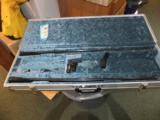 Krieghoff K 80 Trap Barrels 34" unsingle barrel with factory screw chokes (M,IM,F) 32" O/U barrel with fixed Full over IM Both barrels are ported with Krieghoff factory porting and matc
...Click for more info
Seller: getmoreguns
Area Code: 443
$4295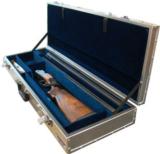 TriggerSports Discounts all Americase and Negrini Models. Please call us at 321-259-7365 for Pricing Ultra Lite Standard or High Rib Skeet Tube Set 32" bbl - Normally $448.00 Plus Shipping. &n
...Click for more info
Seller: MitchTSI
Area Code: 321
Discount Price $395.00 plus shipping.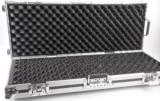 Do-All Outdoors "Flight Proof" Gun Shipping Case This rugged aluminum case measures 38" L x 14.5" D x 5.5 H & weighs 26.5 lbs. Fitted with sturdy roller wheels for easy tran
...Click for more info
Seller: Artemis Outfitters
Area Code: 302
$125.00