Featured Gun Classifieds Gun Cases - European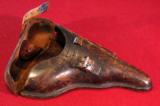 Seller: Dismal River Armory
Area Code: 308
$240
Gun Cases - European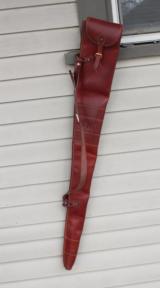 Excellent Full length small bore shotgun case. I cannot find any maker mark on the case. I would suggest this is for a small bore gun in 20, 28, or 410. I could not get a large frame 12ga in the case
...Click for more info
Seller: PML
Area Code: 208
$195.00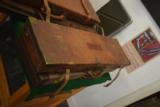 Seller: J Roberts US
Area Code: 540
$1,599.99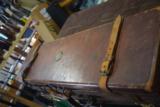 Seller: J Roberts US
Area Code: 540
1,599.99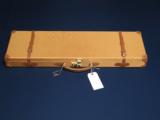 Seller: Crosnoe Guns
Area Code: 573
$200.00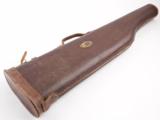 Vintage Leg of Mutton Leather Shotgun Case Case dimensions: 31.25"x 3" x 9" at open end. Appears to be covered in pigskin, with straps, handle & end cap of heavy duty cowhide. Sm
...Click for more info
Seller: Artemis Outfitters
Area Code: 302
$250.00
Seller: Steve Barnett Fine Guns
Area Code: 662
$225.00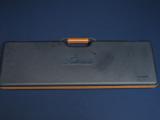 Seller: Crosnoe Guns
Area Code: 573
$450.00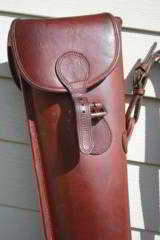 Full length two gun vintage shotgun case made by Exposito in Spain. This case is heavy duty and built to last a lifetime. Lightly used and in excellent condition inside and out. Outside le
...Click for more info
Seller: PML
Area Code: 208
$700.00
Seller: Eurochasse
Area Code: 203
$495.00
Seller: Collectors Firearms
Area Code: 713
2,950.95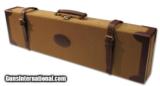 CANVAS/LEATHER HARD GUN CASE WITH STRAPS, BRAND NEW UNIVERSAL GUN CASE, FITS OVER UNDER OR SIDE BY SIDE GUNS, SWISS COMBINATION LOCKS, IMPORTED FROM EUROPE. VERY IMPRESSIVE AND ELEGANT LOOKING CASE,
...Click for more info
Seller: Eurochasse
Area Code: 203
$199.00
PLEASE CALL 906-884-2000 BETWEEN 11 AM AND 11 PM EST TO DISCUSS THIS HARD TO FIND ORIGINAL SAUER 200 TAKE DOWN CASE. THE CASE HAS BEEN RESTORED AND IS READY FOR IMMEDIATE USE.
...Click for more info
Seller: ZEBRA
Area Code: 906
$350.00