Gun Cases - European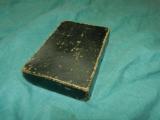 A rare box for the CZ MODEL 1922 SEMI-AUTO .25 ACP measuring:5" long X 3 1/2" wide and 1 1/16" high. The box is complete, but condition is fair as the edges are weak..Very rare to find
...Click for more info
Seller: HOME TOWN GUNS
Area Code: 860
$60.00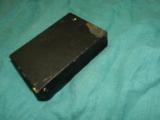 Very rare box for the FROMMER LILIPUT PISTOL, measuring length at 4 3/4" X width 3 1/4" and height:1 3/16" Edges have wear but the box is solid, and this box can also be used for other
...Click for more info
Seller: HOME TOWN GUNS
Area Code: 860
$85.00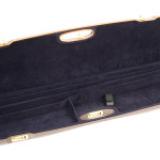 NEGRINI GUN CASE - PERFECT SOLUTION FOR TRAVELING BY AIR OR TO THE RANGE. CASE HOLDS 1 GUN AND 2 BARRELS. THIS CASE IS HOLDS BARRELS UP TO 36.75" AND IS PERFECT FOR LOW TO MEDIUM R
...Click for more info
Seller: New London Arms Co.
Area Code: 704
Call
Factory new Beretta Soft case. Sepcial made for the UGB, but will fit any semi auto or over under. over all length is about 55" Blue and Black with side pouch for chokes. New in plastic. Part num
...Click for more info
Seller: Michael Murphy & Sons
Area Code: 316
$49.99
Seller: Collectors Firearms
Area Code: 713
2,950.95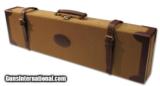 CANVAS/LEATHER HARD GUN CASE WITH STRAPS, BRAND NEW UNIVERSAL GUN CASE, FITS OVER UNDER OR SIDE BY SIDE GUNS, SWISS COMBINATION LOCKS, IMPORTED FROM EUROPE. VERY IMPRESSIVE AND ELEGANT LOOKING CASE,
...Click for more info
Seller: Eurochasse
Area Code: 203
$199.00
Seller: Dismal River Armory
Area Code: 308
$240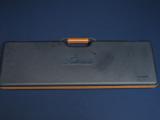 Seller: Crosnoe Guns
Area Code: 573
$550.00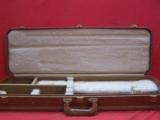 Browning Superposed Case's for Belgian Guns. Single barrel "Hartmann" Case 32" early style with wool interior (as new condition )............ $250 Two Barrel O/U up to 32" (rare) , as new conditio
...Click for more info
Seller: Jim King
Area Code: 760
shipping $ 25
PLEASE CALL 906-884-2000 BETWEEN 11 AM AND 11 PM EST TO DISCUSS THIS HARD TO FIND ORIGINAL SAUER 200 TAKE DOWN CASE. THE CASE HAS BEEN RESTORED AND IS READY FOR IMMEDIATE USE.
...Click for more info
Seller: ZEBRA
Area Code: 906
$475.00