Featured Gun Classifieds Gun Cleaning Accessories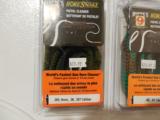 HOPPER'S PISTOL CLEANER BORE SNAKE CAL.: 380, & 9-MM 38, & 357 MAGNUM 40 S&W, & 41, 44 MAGNUM, &&nbsp
...Click for more info
Seller: AA GUNS & AMMO
Area Code: 770
$ 20.99-NEW IN BOX
Gun Cleaning Accessories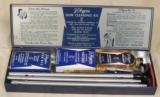 Vintage JC Higgins Gun Cleaning Kit As new condition Kit #2142 Cleaning rod & bore brush Unused box of patches Unused Nitro powder solvent Unused gun oil Vintage and very collectib
...Click for more info
Seller: Elephant & Castle Fine Arms
Area Code: 417
$149.95

Vintage Weller Gun Cleaning Kit Brand new vintage Complete cleaning rod Unused box of patches Unused rifle bore cleaning solvent Unused gun oil Very collectible
...Click for more info
Seller: Elephant & Castle Fine Arms
Area Code: 417
$49.95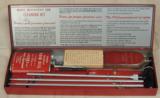 Wards Westernfield Rifle Cleaning Kit As new condition Box is approximately 13" x 4 1/2" Cleaning rod with tip Bore brush Unused box of patches Nearly full gun oil Empty Nitr
...Click for more info
Seller: Elephant & Castle Fine Arms
Area Code: 417
$69.95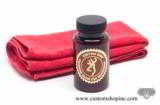 Polishing Glaze AVAILABLE FOR PURCHASE AT OUR ON-LINE SITE. CUSTOMSHOPINC Return Your Prized Firearm To Its Original Luster With The Same Product We Use In Our Shop. Custom Shop Polishing Glaze.
...Click for more info
Seller: Custom Shop Inc
Area Code: 406
$19.95 plus $7.95 shipping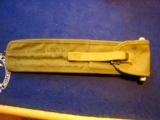 Seller: Wagenwerk
Area Code: 603
$40 plus $6 shipping

Big Shot Gun Cleaning Kit Brand new Deluxe Universal Gun Cleaning Kit, ideal to keep any type of firearm in perfect working condition Its components are housed in a handsome 14" replica o
...Click for more info
Seller: Elephant & Castle Fine Arms
Area Code: 417
$49.95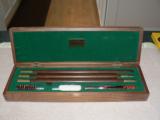 Vintage shotgun cleaning set-threaded rod is all wood-never used-older in new condition. Called the Shotgunner. Comes with fitted wooden/lined box. All pieces are new old stock. Will ship for shipping
...Click for more info
Seller: Collector W.
Area Code: 530
$85 or best trade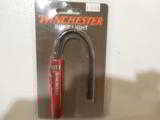 WINCHESTER BORE LIGHT WORKS WITH PISTOLS, RIFLES, & SHOTGUNS FLEXIBLE SHAFT FOR EASY OPERATION AAA BATTERY INCLUDED SH
...Click for more info
Seller: AA GUNS & AMMO
Area Code: 770
$ 10.99-NEW IN BOX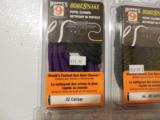 HOPPER'S PISTOL CLEANER BORE SNAKE CAL.: 22 L.R. & 223 / 5.56 WORLD'S FASTEST GUN BORE CLEANER CLEANS BORE &n
...Click for more info
Seller: AA GUNS & AMMO
Area Code: 770
$ 19.99-NEW IN BOX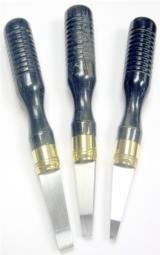 Beautiful set of 3 buffalo horn turn screws. Blades measure: 3/8", 1/4", 1/8". Price:$100.00 Shipping:$10.00
...Click for more info
Seller: Connecticut Shotgun
Area Code: 860
$110.00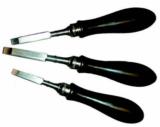 Seller: Connecticut Shotgun
Area Code: 860
$170.00

This beautiful rosewood 2 piece rod has a chamber brush handle for easy cleaning of you favorite gun. Each rod section measures 16" and the chamber brush handle measures 6 1/4". &nbs
...Click for more info
Seller: Connecticut Shotgun
Area Code: 860
$65.00
Seller: Connecticut Shotgun
Area Code: 860
$15.00