Sorry! You're too late.
The RUSSIAN RPD FIELD GUNNER'S REPAIR AND STRIPPING KIT. GI# 100496973 has been sold.
Click
here
to see what else is available by David Condon, Inc..
View other listings in this category....
Featured Gun Classifieds Gun Cleaning Accessories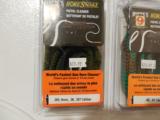 HOPPER'S PISTOL CLEANER BORE SNAKE CAL.: 380, & 9-MM 38, & 357 MAGNUM 40 S&W, & 41, 44 MAGNUM, &&nbsp
...Click for more info
Seller: AA GUNS & AMMO
Area Code: 770
$ 20.99-NEW IN BOX
Gun Cleaning Accessories

FREE SHIPPING Parker Hale 12ga cleaning rod in original packaging. Excellent "AS NEW" condition.
...Click for more info
Seller: PML
Area Code: 208
$100.00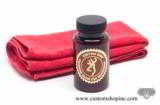 Polishing Glaze AVAILABLE FOR PURCHASE AT OUR ON-LINE SITE. CUSTOMSHOPINC Return Your Prized Firearm To Its Original Luster With The Same Product We Use In Our Shop. Custom Shop Polishing Glaze.
...Click for more info
Seller: Custom Shop Inc
Area Code: 406
$19.95 plus $7.95 shipping

Big Shot Gun Cleaning Kit Brand new Deluxe Universal Gun Cleaning Kit, ideal to keep any type of firearm in perfect working condition Its components are housed in a handsome 14" replica o
...Click for more info
Seller: Elephant & Castle Fine Arms
Area Code: 417
$49.95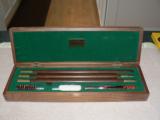 Vintage shotgun cleaning set-threaded rod is all wood-never used-older in new condition. Called the Shotgunner. Comes with fitted wooden/lined box. All pieces are new old stock. Will ship for shipping
...Click for more info
Seller: Collector W.
Area Code: 530
$100 or best trade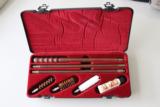 European Italian Cleaning Set/Kit . Boxed Cleaning Set. Italian Made. Classic. 20 ga. Here is a nice set that come in its own ABS case. The set has a 3 piece rod, oil, brass brush, chamber brush, mop.
...Click for more info
Seller: Quality Arms
Area Code: 281
$25.00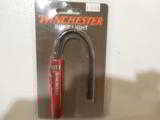 WINCHESTER BORE LIGHT WORKS WITH PISTOLS, RIFLES, & SHOTGUNS FLEXIBLE SHAFT FOR EASY OPERATION AAA BATTERY INCLUDED SH
...Click for more info
Seller: AA GUNS & AMMO
Area Code: 770
$ 10.99-NEW IN BOX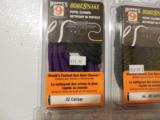 HOPPER'S PISTOL CLEANER BORE SNAKE CAL.: 22 L.R. & 223 / 5.56 WORLD'S FASTEST GUN BORE CLEANER CLEANS BORE &n
...Click for more info
Seller: AA GUNS & AMMO
Area Code: 770
$ 19.99-NEW IN BOX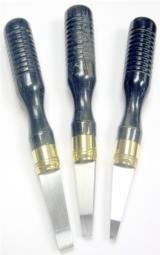 Beautiful set of 3 buffalo horn turn screws. Blades measure: 3/8", 1/4", 1/8". Price:$100.00 Shipping:$10.00
...Click for more info
Seller: Connecticut Shotgun
Area Code: 860
$110.00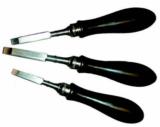 Seller: Connecticut Shotgun
Area Code: 860
$170.00

This beautiful rosewood 2 piece rod has a chamber brush handle for easy cleaning of you favorite gun. Each rod section measures 16" and the chamber brush handle measures 6 1/4". &nbs
...Click for more info
Seller: Connecticut Shotgun
Area Code: 860
$65.00
Seller: Connecticut Shotgun
Area Code: 860
$15.00