Sorry! You're too late.
The SLIDE FIRE FOR AR-15 COMPLETE TACTICAL SYSTEM Allows shooter to shoot as quickly as desired, In a safe manner , 550 to 600 RDS. PER MIN. GI# 100579949 has been sold.
Click
here
to see what else is available by AA GUNS & AMMO .
View other listings in this category....
Featured Gun Classifieds Gun Parts - AR-15 Lower Parts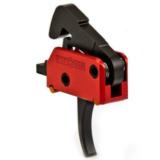 Brand new in the package shipped direct from POF. Several in stock and ready to ship! Manufacturer: POF-USA Model: SINGLE-STAGE Drop-In 00457 Fits: Standard AR-15 & POF-
...Click for more info
Seller: Elk County Ammo and Arms
Area Code: 814
$119.99
Gun Parts - AR-15 Lower Parts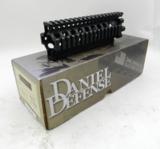 NOS Daniel Defense AR15 Carbine Lite Rail 7.0 Black New Old Stock. Rail is in perfect condition. Includes all mounting hardware. Mfg Part #DD-2001 Free Shipping Free LocalPickUp Califor
...Click for more info
Seller: Orange Coast
Area Code: 714
$250 Free Shipping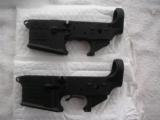 SEE THE PICTURES OF THIS BEAUTIFUL AR-15 BRAND NEW HIGH-QUALITY ALUMINIUM MULTI CALIBER STRIPED LOWER MADE IN USA AR57 KENT, WA. ?We offer three days inspection. Only not fired changed parts o
...Click for more info
Seller: Dimitri Tolchinski
Area Code: 860
$69.95 PLUS $15 SHIPPING/INSURANCE FOR EACH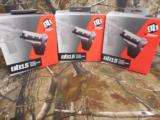 Product Description The SB15 Pistol Stabilizing Brace is SB Tactical's first pistol stabilizing brace designed for the AR-15 family of firearms. It was designed to provide increased stability and
...Click for more info
Seller: AA GUNS & AMMO
Area Code: 770
$ 108.99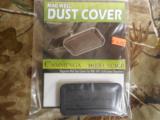 AR-15 DUST COVERS CAMMENGA MODEL DCM16 MAG WELL DUST COVER FOR M-16 & AR-15 SNAPS ON OVER MAG WELL REAL EASY TO USE SHIPPING $ 7.15 UP TO 10 COVERS Thank you for consideri
...Click for more info
Seller: AA GUNS & AMMO
Area Code: 770
$ 4.95 DUST COVERS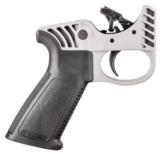 RUGER ELITE 452 MSR TRIGGER FEATURES: -The perfect upgrade for any Modern Sporting Rifle* including the Ruger® AR-556®, SR-556®, & SR-762™ -2-
...Click for more info
Seller: United Sportsmen's Company
Area Code: 815
$130.00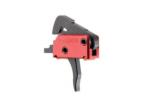 Brand new in the package shipped direct from POF. Several in stock and ready to ship! Manufacturer: POF-USA Model: SINGLE-STAGE Drop-In (00719) Trigger Shape: EFP2 Fits: MIL-SPEC AR-15 &
...Click for more info
Seller: Elk County Ammo and Arms
Area Code: 814
$139.99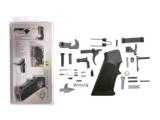 Brand new and ready to ship. Buy it now! Manufacturer: DPMS / PANTHER ARMS GENUINE, MIL-SPEC PARTS, OR USE TO ASSEMBLE YOUR RECEIVERS. MUCH LOWER IN TOTAL COST THAN BUYING THE PARTS ONE AT A T
...Click for more info
Seller: Elk County Ammo and Arms
Area Code: 814
$79.99