Featured Gun Classifieds Gun Parts - Class III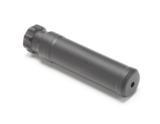 IN STOCK AND READY TO BE SHIPPED TO YOUR LOCAL CLASS III DEALER Manufacturer: AAC (Advanced Armament Corp.) of Lawrenceville, GA Model: SR-5 (64072) Type: NFA - Silencer Caliber:&nbs
...Click for more info
Seller: Elk County Ammo and Arms
Area Code: 814
$649.99
Gun Parts - Class III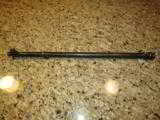 A very rare item for someone restoring an early Colt's manufactured WWI era "Machine Rifle (B.A.R.). The original factory finish is very thin. The bore is perfect. TE is 2 the ME is .5 !! Do
...Click for more info
Seller: Winchester Way
Area Code: 760
$1,200.00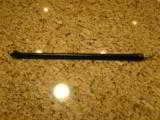 Colt's early Machine Rifle barrel dated 1918. The earliest "BAR's" were marked "Machine Rifle". The firearms were not marked "Browning Automatic Rifle" until some
...Click for more info
Seller: Winchester Way
Area Code: 760
$1,500.00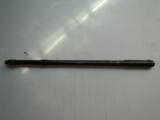 Model 1918 Machine Rifle /Browning automatic rifle barrel. 80-90% original Colt's factory blue. Barrel is dated 2/19. Very good bore with TE at 3. Very rare item. Please phone Tommy at (760)-912-3
...Click for more info
Seller: Winchester Way
Area Code: 760
$1,000.00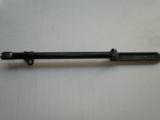 Colt's Model 1918 Bar/Machine Rifle or Monitor Gas Tube. 98% or iginal factory blue and in excellent condition. Very rare item. Please phone Tommy at (760)-912-3761 or e-mail all questions. $20.00
...Click for more info
Seller: Winchester Way
Area Code: 760
$1,000.00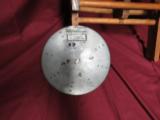 Auto ordnance New York "C" Drum 100 Round. New unissued No Box. Please phone Tommy at (760)-912-3761 or e-mail all questions and concerns. $20.00 shipping. Insurance will be additional.
...Click for more info
Seller: Winchester Way
Area Code: 760
$550.00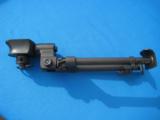 A world class Parker Hale Bi-pod for your tactical battle rifle or Light Machine Gun, new in its original wrapping and box. Spigot handstop rail attachment with push button release sling swivel. Click
...Click for more info
Seller: Jacob Hranowskyj
Area Code: 804
$350.00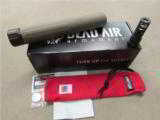 Brand new in the box, ready to ship to your local Class III Dealer! THIS ITEM IS CLASS III AND MUST BE SHIPPED TO A LICENSED DEALER IN YOUR STATE. PLEASE FULLY UNDERSTAND YOUR LOCAL, STATE
...Click for more info
Seller: Elk County Ammo and Arms
Area Code: 814
$849.99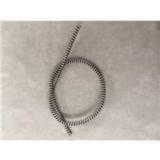 These are the double coiled spring which are getting very tough to find. These are original GI, by Maremont, while our supply lasts. Shipping via 1st class mail adds $3.95 to the cost.
...Click for more info
Seller: Ocala Armory
Area Code: 352
$29.95