Featured Gun Classifieds Gun Parts - Class III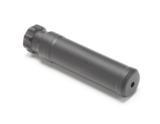 IN STOCK AND READY TO BE SHIPPED TO YOUR LOCAL CLASS III DEALER Manufacturer: AAC (Advanced Armament Corp.) of Lawrenceville, GA Model: SR-5 (64072) Type: NFA - Silencer Caliber:&nbs
...Click for more info
Seller: Elk County Ammo and Arms
Area Code: 814
$649.99
Gun Parts - Class III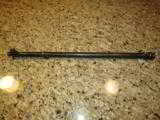 A very rare item for someone restoring an early Colt's manufactured WWI era "Machine Rifle (B.A.R.). The original factory finish is very thin. The bore is perfect. TE is 2 the ME is .5 !! Do
...Click for more info
Seller: Winchester Way
Area Code: 760
$1,200.00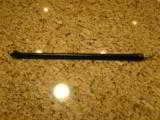 Colt's early Machine Rifle barrel dated 1918. The earliest "BAR's" were marked "Machine Rifle". The firearms were not marked "Browning Automatic Rifle" until some
...Click for more info
Seller: Winchester Way
Area Code: 760
$1,500.00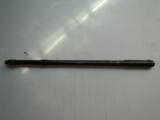 Model 1918 Machine Rifle /Browning automatic rifle barrel. 80-90% original Colt's factory blue. Barrel is dated 2/19. Very good bore with TE at 3. Very rare item. Please phone Tommy at (760)-912-3
...Click for more info
Seller: Winchester Way
Area Code: 760
$1,000.00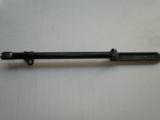 Colt's Model 1918 Bar/Machine Rifle or Monitor Gas Tube. 98% or iginal factory blue and in excellent condition. Very rare item. Please phone Tommy at (760)-912-3761 or e-mail all questions. $20.00
...Click for more info
Seller: Winchester Way
Area Code: 760
$1,000.00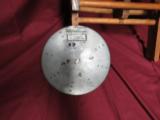 Auto ordnance New York "C" Drum 100 Round. New unissued No Box. Please phone Tommy at (760)-912-3761 or e-mail all questions and concerns. $20.00 shipping. Insurance will be additional.
...Click for more info
Seller: Winchester Way
Area Code: 760
$550.00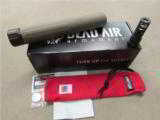 Brand new in the box, ready to ship to your local Class III Dealer! THIS ITEM IS CLASS III AND MUST BE SHIPPED TO A LICENSED DEALER IN YOUR STATE. PLEASE FULLY UNDERSTAND YOUR LOCAL, STATE
...Click for more info
Seller: Elk County Ammo and Arms
Area Code: 814
$849.99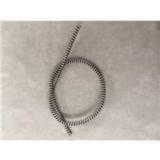 These are the double coiled spring which are getting very tough to find. These are original GI, by Maremont, while our supply lasts. Shipping via 1st class mail adds $3.95 to the cost.
...Click for more info
Seller: Ocala Armory
Area Code: 352
$29.95