Sorry! You're too late.
The PA State Police Glock 37 GI# 100654251 has been sold.
Click
here
to see what else is available by L&J Supply.
View other listings in this category....
.45 GAP Pistols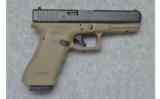 Seller: Cabelas Sun Prairie
Area Code: 608
Was $574.99 Now $474.88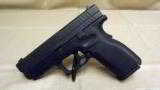 Springfield XD-45LE semi-automatic single-action pistol. Chambers .45 GAP caliber cartridges through a 4 inch barrel with an excellent bore. Grip safety with no external safety. Picatinny rail with a
...Click for more info
Seller: Mackeys
Area Code: 252
$499.00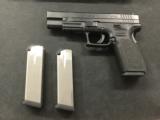 Springfield XD-45LE TACTICAL 45GAP. Includes 3 magazines, Springfield box (not original). Has hi-viz day/night sight. $25.00 shipping, add 4% for credit card payments.
...Click for more info
Seller: Traders Gun Store
Area Code: 864
$399.95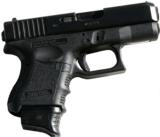 Glock model 39, semi-auto pistol, all black, .45 GAP, light weight 19.3 oz, with a detachable clip running down the left side of the gun for your personal use.. Fits small to large hands and pre
...Click for more info
Seller: dauh2o
Area Code: 602
$425.00 Includes Shipping Costs From Seller FFL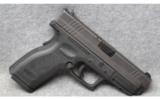 Seller: Cabelas Mitchell
Area Code: 605
Was $439.88 Now $349.66