Sorry! You're too late.
The PA State Police Glock 37 GI# 100654251 has been sold.
Click
here
to see what else is available by L&J Supply.
View other listings in this category....
.45 GAP Pistols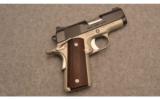 Seller: Cabelas Rogers AR
Area Code: 479
$849.99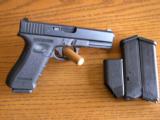 This comes in orig case with three mags and all paperwork, a great gun for the shooter who does not like the recoil of 45 acp, a lot of Police depts are using this caliber now.
...Click for more info
Seller: Jacobsburg Guns
Area Code: 610
$395.00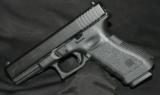 Seller: Carolina Sporting Arms
Area Code: 704
$350.00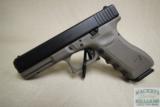 From the Glock : For those who prefer large-caliber handguns, the GLOCK 37, in .45 G.A.P., represents a quantum leap forward in big-bore technology. This ideal, all-around pistol is a winner because
...Click for more info
Seller: Mackeys
Area Code: 252
$649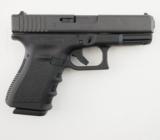 Glock 38 Gen 3 .45 G.A.P., 4" bbl, shiny bore, good rifling, black finish, white outlined horseshoe rear sight, white dot front sight, black polymer frame, and one 8 round magazine. Add
...Click for more info
Seller: Sprague's Sports Inc.
Area Code: 800
$449.00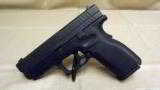 Springfield XD-45LE semi-automatic single-action pistol. Chambers .45 GAP caliber cartridges through a 4 inch barrel with an excellent bore. Grip safety with no external safety. Picatinny rail with a
...Click for more info
Seller: Mackeys
Area Code: 252
$499.00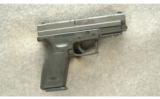 Seller: Cabelas La Vista
Area Code: 402
Was $649.99 Now $349.66