Sorry! You're too late.
The ARSENAL SAM7K-02 LIMITED EDITION with light built in the firearm GI# 100755057 has been sold.
Click
here
to see what else is available by Karpos Firearms and Ammo.
View other listings in this category....
AK-47 Pistols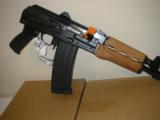 FACTORY NEW IN BOX CLICK ON PICTURE TO ENLARGE M 85 ZASTAVA Cal: 223 / 5.56 NATO BARREL: 10.25 " SIGHTS:AJJUSTABLE STOCK:
...Click for more info
Seller: AA GUNS & AMMO
Area Code: 770
$ 688,99-NEW

Description Manufacturer: Republic Firearms. Model: RF15K/AM15 Action: Semi-Automatic Caliber: .7.62x39 Operating Sys: Gas Impingement Capacity: 30+1 Barrel Length: 16.5" Warranty: Republ
...Click for more info
Seller: Pender Guns
Area Code: 910
$630.00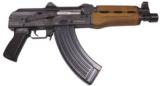 NEW Century Arms Zastava PAP M92 PV Pistol HG3089N, 7.62x39mm, 10 in, Semi-Auto, Wood Grip, Black Finish, 30 Rds We also carry Bushnell, Nikon, Vortex, Leupold, Swarovski and Night Force Scopes.
...Click for more info
Seller: DOMINIONOUTDOORS
Area Code: 540
$579.99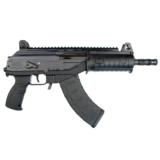 **FACTORY NEW** IWI GALIL ACE 8" PISTOL 7.62x39 IWI GALIL ACE SAR 762X39 PISTOL Action: Semi-Auto, Closed Rotating Bolt, Long Stroke Gas Piston • Finish: Matte Black • Barrel: 8.3&q
...Click for more info
Seller: Cheap Guns 4 You
Area Code: 386
$1,450.00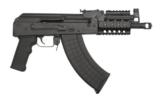 FAMILY:M214 Series MODEL:M214 Nano Pistol TYPE:Semi-Auto Pistol ACTION:Semi-Auto FINISH:Matte Black STOCK/GRIPS:Full Length Quad Rail WEIGHT:5.5 lbs.
...Click for more info
Seller: Patriots Ammo - Arms LLC
Area Code: 586
$668.96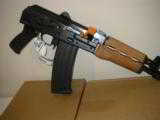 FACTORY NEW IN BOX CLICK ON PICTURE TO ENLARGE M 85 ZASTAVA cal: 223 / 5.56 NATO BARREL: 10.25 " STOCK: WOOD FINISH: BLUED COM
...Click for more info
Seller: AA GUNS & AMMO
Area Code: 770
$ 688.99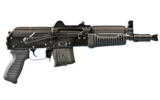 NEW Arsenal, Inc. Krink 223 Remington /5.56 NATO 10.5" Barrel 5 Round Semi Automatic Pistol SLR10647 WE DO NOT SHIP FIREARMS AND/OR FIREARMS' PARTS OUT OF THE 50 UNITED STATES,
...Click for more info
Seller: DOMINIONOUTDOORS
Area Code: 540
$799.99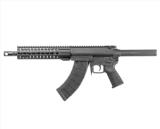 BRAND NEW IN THE BOX AND READY TO SHIP! BUY IT NOW!! Manufacturer: CMMG Inc. Model: MK47 K Sku: 76A29B8 Caliber: 7.62X39mm Capacity: (1) 30 Round Magazine Barrel: 10.0&rdq
...Click for more info
Seller: Elk County Ammo and Arms
Area Code: 814
$1,349.99