Bernardelli Pistols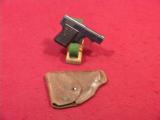 Seller: WILDWOOD INC
Area Code: 207
$495.00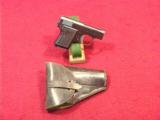 BERNARDELLI BABY VEST POCKET MODEL 22, 98% NICE BLUE, EXC. GRIPS AND BORE, WITH HOLSTER
...Click for more info
Seller: WILDWOOD INC
Area Code: 207
$550.00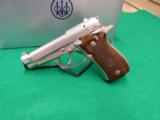 NEW -- The compact Cheetah pistol focus the power of the .380 ACP into a small size while maintaining the reliability, safety and performance of the legendary Beretta 92FS. The Cheetah pis
...Click for more info
Seller: Renaissance Firearms
Area Code: 603
$795.00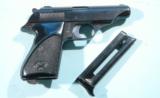 BERNARDELLI MODEL 60 SEMI-AUTO .22LR PISTOL CIRCA 1960'S. Excellent plus to near mint with 99% original blue. Excellent black plastic grips and original magazine. Perfect working order and mint
...Click for more info
Seller: David Condon, Inc.
Area Code: 540
$300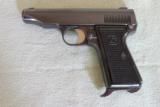 Bernardelli .22 cal.Pocket Pistol Mfg. 1957 in exc. orig. cond. High Quality pistol with only the faintest signs of wear/use conservatively 98% condition
...Click for more info
Seller: Crowley
Area Code: 207
$795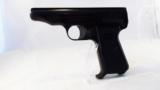 Bernadelli M60 2 barrel set. Barrels: 3 1/2 inch and 10 inch. Magazines: 7 round and 15? round mamagazine. This kit was Bernadelli's answer to the 1968 ban for the gun being too small. Thw 10 inch
...Click for more info
Seller: The Gun Collection LLC
Area Code: 954
$1595.00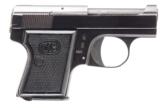 Bernadelli Caliber .22 Short Semi-Auto Pocket Pistol with 2 in. Bbl. & 2 Magazines This little Pocket Pistol is chambered for .22 short cartridges and features a manual thumb sa
...Click for more info
Seller: Artemis Outfitters
Area Code: 302
$375.00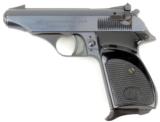 Bernardelli 80 .22 LR caliber pistol. Semi-auto plinker. 1970's vintage. Excellent condition.
...Click for more info
Seller: Collectors Firearms
Area Code: 713
$495.00