Colt Pistols - Huntsman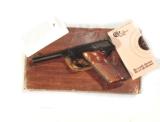 .22 rimfire, 4.5" barrel, fixed sights with windage on the rear. Finished blue with checkered walnut grips. Appears unused in it's original factory box with paperwork.
...Click for more info
Seller: Monty Whitley
Area Code: 717
$995.00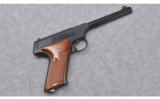 Seller: Cabelas West Chester
Area Code: 513
$999.99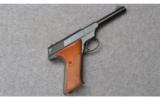 Seller: Cabelas Wheeling
Area Code: 304
$899.99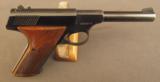 S# 93508-C, 22 LR, 4 1/2 inch barrel, bright excellent bore. This First year (1955)Huntsman remains in excellent condition with 95% + Blue showing a couple tiny spots of Loss on right above triggergu
...Click for more info
Seller: Joe Salter
Area Code: 603
$595.00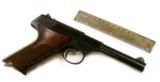 Seller: Eurochasse
Area Code: 203
$695.00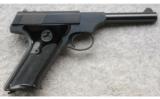 This is a like new Colt Huntsman pistol. The blue is crisp and clean with no wear. The grips look like new and the bore is bright and shiny.
...Click for more info
Seller: Cabelas Owatonna
Area Code: 507
$799.99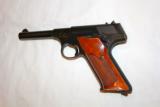 Seller: Cook-Winston
Area Code: 830
$550.00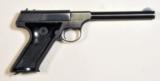 Seller: Roger Bain Inc.
Area Code: 717
$500.00
Seller: Cabelas Louisville
Area Code: 502
$649.99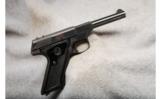 Seller: Cabelas Scarborough
Area Code: 207
$619.99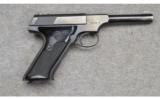 Seller: Cabelas Rogers
Area Code: 763
IS $519.88, WAS $569.99