Colt Pistols - Huntsman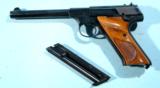 EARLY COLT HUNTSMAN 22LR SEMI-AUTO 6" PISTOL CIRCA 1951. Pre "C" series in the Woodsman "S" suffix 93,xxx range and all original and matching as re-blued with 99% plus re
...Click for more info
Seller: David Condon, Inc.
Area Code: 540
$450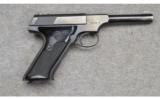 Seller: Cabelas Rogers
Area Code: 763
IS $519.88, WAS $569.99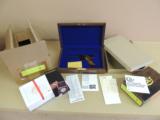 COLT MODEL "S" MASTERS SERIES .22LR PISTOL, 4 1/2" BARREL, FACTORY ENGRAVED, ONLY 400 MANUFACTURED, NEW IN BOX WITH DISPLAY CASE AND SHIPPING BOX, $1999 ******* (PLEASE REFERENCE OUR INVENTORY NUM
...Click for more info
Seller: Mike Bishop LLC
Area Code: 229
$1,999.00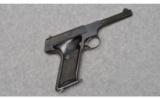 Seller: Cabelas West Chester
Area Code: 513
$599.99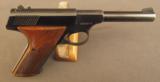 S# 93508-C, 22 LR, 4 1/2 inch barrel, bright excellent bore. This First year (1955)Huntsman remains in excellent condition with 95% + Blue showing a couple tiny spots of Loss on right above triggergu
...Click for more info
Seller: Joe Salter
Area Code: 603
$595.00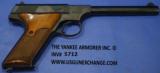 Inv. 5712 Colt Huntsman Cal. .22 Ser. 149XX C. A real beauty at the very least. This little Old World "Colt" quality pistol is just about as new as you will find for anywhere nea
...Click for more info
Seller: The Yankee
Area Code: 201
$649.00
Seller: Cabelas Acworth
Area Code: 470
Was $799.99 Now $729.88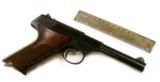 Seller: Eurochasse
Area Code: 203
$695.00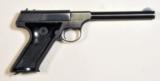 Seller: Roger Bain Inc.
Area Code: 717
$500.00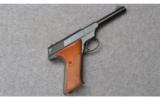 Seller: Cabelas Wheeling
Area Code: 304
$899.99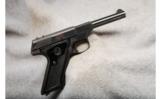 Seller: Cabelas Scarborough
Area Code: 207
$619.99