Sorry! You're too late.
The FEG P9R ~ 9mm GI# 100630262 has been sold.
Click
here
to see what else is available by Cabelas West Chester.
View other listings in this category....
FEG Pistols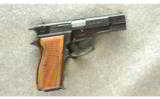 Seller: Cabelas La Vista
Area Code: 402
WAS $569.99 NOW $519.88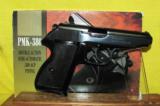 FEG PMK-380 IN .380 CAL., WITH 4" BARREL. COLOR BLUE. CONDITION 98%+ LIKE NEW. SERIAL NUMBER AR3813. FEG MODEL PMK-380, BORE AND GRIPS BOTH EXCELLENT, 98%+ FACTORY FINISH, LIKE NEW WITH FACTORY B
...Click for more info
Seller: YANKEEARTIFACTS
Area Code: 508
$350.00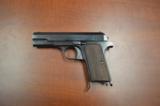 Femaru-Fegyver(FEG) 37m .380ACP 4" barrel- this pistol is a Pre War Femaru-Fegyver(FEG) 37m chambered in .380acp and Hungarian Military marked. Pistol has original finish and wood grips. Pistol
...Click for more info
Seller: HERITAGE GUILD
Area Code: 610
New Price $425.00 Was $495.00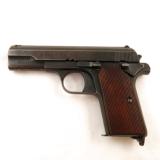 German Nazi P. Mod. 37 Kal. 7.65 Code jhv Pistol. All matching numbers. Most all of original blue. Great bore.
...Click for more info
Seller: rockysgoldandsilver
Area Code: 540
$750.00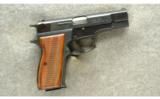 Seller: Cabelas La Vista
Area Code: 402
$449.99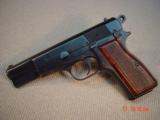 Used in GOOD condition MILITARY TRADE-IN PISTOLS FEG SEMI-AUTOMATIC PISTOL ... 9x19mm caliber ... 4 3/4" barrel ... single action ... weight 32 oz ... 8"L, 5"H, 1 3/8"W ... comes
...Click for more info
Seller: James Wayne Firearms
Area Code: 361
$299.99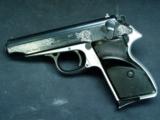 NICE CUSTOM ENGRAVED F.E.G. .380 CALIBER,3 3/4" BARREL.ENGRAVED BY R.A.B. ENGRAVING.VERRY NICE PIECE.EXCELLENT CONDITION.TWO-TONED FINISH,ONE OF A KIND. THESE ARE GREAT CARRY GUNS.FUNCTIONS FLAWL
...Click for more info
Seller: BOPESTER
Area Code: 413
$750.00