Sorry! You're too late.
The FEG P9R ~ 9mm GI# 100630262 has been sold.
Click
here
to see what else is available by Cabelas West Chester.
View other listings in this category....
FEG Pistols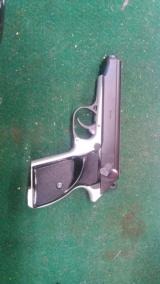 Selling a FEG 9mm MAK pistol. Includes one magazine.operates flawlessly. Firearm arm is in very good condition Also includes desantis iwb holster Willing to take offers on the price
...Click for more info
Seller: RHARRIS
Area Code: 585
$250.00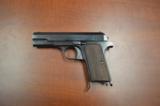 Femaru-Fegyver(FEG) 37m .380ACP 4" barrel- this pistol is a Pre War Femaru-Fegyver(FEG) 37m chambered in .380acp and Hungarian Military marked. Pistol has original finish and wood grips. Pistol
...Click for more info
Seller: HERITAGE GUILD
Area Code: 610
$495.00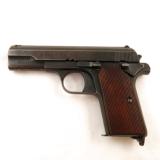 German Nazi P. Mod. 37 Kal. 7.65 Code jhv Pistol. All matching numbers. Most all of original blue. Great bore.
...Click for more info
Seller: rockysgoldandsilver
Area Code: 540
$750.00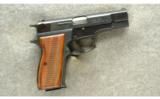 Seller: Cabelas La Vista
Area Code: 402
$449.99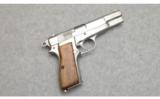 Seller: Cabelas Huntsville
Area Code: 256
$299.99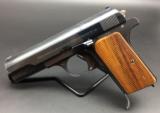 The FEMARU 37M pistol, wich is also known as Frommer 37M, was developed by 1937 at Hungarian arms factory FEMARU to replace Frommer-designed 29M pistol, made at the same facility. This pistol was of s
...Click for more info
Seller: DENVER GUN ROOM
Area Code: 303
$525.00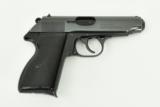 Seller: Collectors Firearms
Area Code: 713
$399.95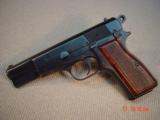 Used in GOOD condition MILITARY TRADE-IN PISTOLS FEG SEMI-AUTOMATIC PISTOL ... 9x19mm caliber ... 4 3/4" barrel ... single action ... weight 32 oz ... 8"L, 5"H, 1 3/8"W ... comes
...Click for more info
Seller: James Wayne Firearms
Area Code: 361
$299.99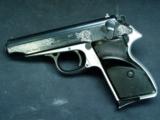 NICE CUSTOM ENGRAVED F.E.G. .380 CALIBER,3 3/4" BARREL.ENGRAVED BY R.A.B. ENGRAVING.VERRY NICE PIECE.EXCELLENT CONDITION.TWO-TONED FINISH,ONE OF A KIND. THESE ARE GREAT CARRY GUNS.FUNCTIONS FLAWL
...Click for more info
Seller: BOPESTER
Area Code: 413
$750.00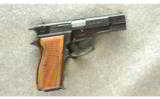 Seller: Cabelas La Vista
Area Code: 402
$569.99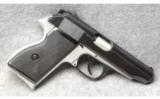 Seller: Cabelas Cheektowaga
Area Code: 716
$299.99