Sorry! You're too late.
The Hammerli SP20, .32 S&W Long W.C., Target Pistol GI# 100629430 has been sold.
Click
here
to see what else is available by Cabelas Hamburg.
View other listings in this category....
Hammerli Pistols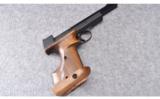 Blue shows only light edgewear with an excellent bore. Grips show light wear and remain free of cracks. No box.
...Click for more info
Seller: Cabelas Wheeling
Area Code: 304
$1,499.99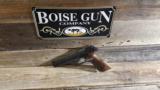 Hammerli P240 38 SPL Wadcutter Description: In 95% condition. Bore is excellent, mechanically excellent. Extremely rare Swiss made! Model: P240 Condition: Caliber: 38 SPL Wadcutter Serial Num
...Click for more info
Seller: Boise Gun Co.
Area Code: 208
$3,499.99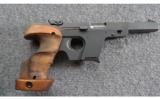 This Hammerlli Model 208 target pistol is in beautiful condition and has a very light and crisp trigger. Chambered in .22 LR. Features a 6 inch barrel with adjustable rear sights and a custom adjustab
...Click for more info
Seller: Cabelas Gainesville
Area Code: 571
$1499.99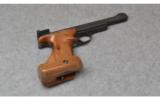 Seller: Cabelas Columbus
Area Code: 614
$1,499.99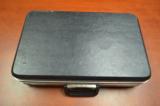 Hammerli 104 Match 22LR 11.25" barrel- this pistol is a Hammerli model 104 Match single shot target pistol. The pistol has a blued finish and an adjustable target grip. The grips has had a repai
...Click for more info
Seller: HERITAGE GUILD
Area Code: 610
$995.00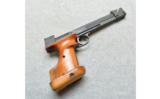 Seller: Cabelas Kansas City
Area Code: 913
$1139.99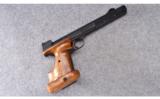 Blue shows a bit of edgewear and grips show thinning finish. Bore is excellent. No box.
...Click for more info
Seller: Cabelas Wheeling
Area Code: 304
$1,499.99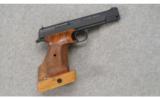 Seller: Cabelas Dundee
Area Code: 734
$1,799.99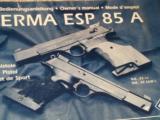 Match pistol, Erma ESP 85 A , Cal .22 LR ( will also accept 32 S&W conversion unit ) RH target grips with heel, comes with two barrel w
...Click for more info
Seller: nitsa216
Area Code: 423
$785.00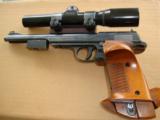 This Walther Hammerli 22Lg. target gun could have been used in the Games Of The Olympiad and never used again judging the condition of this fine gun. This Walther Hammerli Olympia has a beautiful ONE
...Click for more info
Seller: theblummer
Area Code: 305
$1,400.00