Sorry! You're too late.
The "Israeli Military UZI model A 9mm Para (R18796) GI# 100636546 has been sold.
Click
here
to see what else is available by Collectors Firearms.
View other listings in this category....
IMI Pistols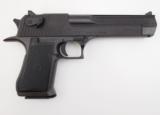 IMI Magnum Research DESERT EAGLE .44 MAG, 6" bbl, bright shiny bore, good rifling, fixed notch rear sight, ramp front sight, black finish, and black IMI textured grips. This pistol is in ex
...Click for more info
Seller: Sprague's Sports Inc.
Area Code: 800
$899.00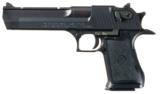 I.M.I./Magnum Research Desert Eagle Semi-Automatic Pistol Manufacturer:I.M.I. (Israeli) Model:Desert Eagle Type:Pistol Gauge:50 AE Barrel Length:6 inch irregular Finish:matte black Grip:pl
...Click for more info
Seller: Famars_USA
Area Code: 855
$2,000.00 USD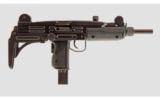 Seller: Cabelas Tualatin
Area Code: 503
$1,999.99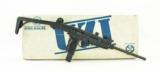 IMI UZI B 9mm Caliber Rifle. IMI Full size Model B Uzi Pre-Ban, 9mm. Imported by Action Arms. In excellent condition comes with box.
...Click for more info
Seller: Collectors Firearms
Area Code: 713
2,200.00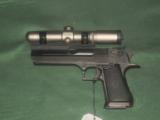 IMI Desert Eagle in 44mag. Not for sale in New York State. Gun is used but is in good shape. It includes Burris 2x scope, see thru scope mount, target sight, dual mag pouch and across the chest holste
...Click for more info
Seller: Coxsackie Gun and Bow
Area Code: 518
$1,200.00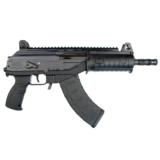 **FACTORY NEW** IWI GALIL ACE 8" PISTOL 7.62x39 IWI GALIL ACE SAR 762X39 PISTOL Action: Semi-Auto, Closed Rotating Bolt, Long Stroke Gas Piston • Finish: Matte Black • Barrel: 8.3&q
...Click for more info
Seller: Cheap Guns 4 You
Area Code: 386
$1,450.00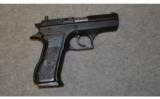 Ready for use complete with holster! Rare non import not the Jericho 941 imported by KBI. Limited quantities are in the U.S has original case.
...Click for more info
Seller: Cabelas Charleston
Area Code: 304
$949.99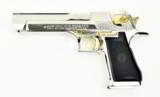 IMI Desert Eagle .44 Magnum caliber pistol. Customized with nickel and gold finish in excellent condition.
...Click for more info
Seller: Collectors Firearms
Area Code: 713
2,495.00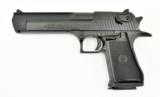 Seller: Collectors Firearms
Area Code: 713
1,350.00