Sorry! You're too late.
The "IMI Desert Eagle .44 Magnum (PR37597) GI# 100988372 has been sold.
Click
here
to see what else is available by Collectors Firearms.
View other listings in this category....
IMI Pistols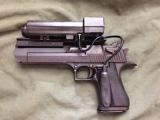 I.M.I./Magnum Research Desert Eagle Semi-Automatic Pistol Manufacturer: I.M.I. (Israeli) Model: Desert Eagle Type: Pistol Gauge: .44 Magnum Barrel Length: 6 inch irregular Finish: matte bla
...Click for more info
Seller: Freedom1
Area Code: 936
$1,675.00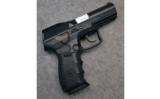 Excellent condition semiautomatic pistol with traditional Browning operating system. These were a limited import from IMI through Magnum Research from 2002-2005. Comes with hard case.
...Click for more info
Seller: Cabelas Christiana
Area Code: 302
Was $499.99 Now $439.88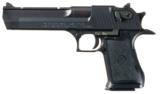 I.M.I./Magnum Research Desert Eagle Semi-Automatic Pistol Manufacturer:I.M.I. (Israeli) Model:Desert Eagle Type:Pistol Gauge:50 AE Barrel Length:6 inch irregular Finish:matte black Grip:pl
...Click for more info
Seller: Famars_USA
Area Code: 855
$2,000.00 USD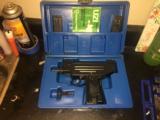 collectible pre-ban Israeli military industries model a uzi micro pistol only fired once perfect condition original box,2 original 20 rd mags 1 32 rd magazine ,original green Manuel ,original sight
...Click for more info
Seller: Joeykane
Area Code: 678
$1,450.00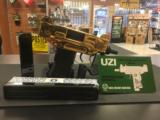 This IMI UZI Pistol is #84 of 100. It is 24k Gold plated and has never been fired, and only touched with gloves. It includes two 25 round magazines, 41 Action Express Conversion Kit, and everything sh
...Click for more info
Seller: Firearms Unlimited
Area Code: 401
$3999.99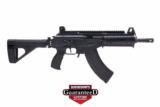 No tactical collection would be complete without this incredibly versitile Galil Ace Semi-Automatic Pistol w/Stabilizing Brace! Lightweight, is able to use standard AKM/AK47 30 round mags, and perfect
...Click for more info
Seller: United Sportsmen's Company
Area Code: 815
$1,599.00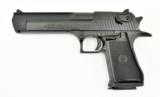 Seller: Collectors Firearms
Area Code: 713
1,350.00