Sorry! You're too late.
The Ithica M1911A1 .45acp GI# 100673908 has been sold.
Click
here
to see what else is available by Cabelas Grandville.
View other listings in this category....
Ithaca Pistols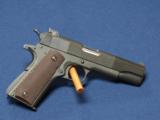 Colt 1911 A1 US Govt Colt military service model Ace 22 slide. SN 1,666,XXX. 97%. Excellent bore.
...Click for more info
Seller: Crosnoe Guns
Area Code: 573
$2,450.00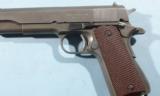 ITHACA U.S. MODEL 1911A1 OR 1911-A1 SEMI-AUTO .45 ACP CAL PISTOL CIRCA 1944. All original and matching in the correct serial range for an Ithaca 1944 production. 100% Ithaca with Ithaca slide and orig
...Click for more info
Seller: David Condon, Inc.
Area Code: 540
Price on request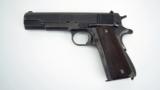 Remington M1 1911A1 .45ACP caliber pistol. Made in 1945. Very good condition with 85% finish. This gun has Ithaca slide and Remington Rand frame. Bore is excellent. Very good overall condition.
...Click for more info
Seller: Collectors Firearms
Area Code: 713
1,695.00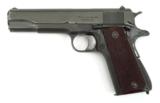 Ithaca M1911A1 .45 ACP caliber pistol. Manufactured 1943. FJA (Frank J. Artwood) inspected. Bore has good rifling with some frosting and corrosion in the grooves. Action works perfectly. Gun has 93-95
...Click for more info
Seller: Collectors Firearms
Area Code: 713
2,250.00