Featured Gun Classifieds Lew Horton Pistols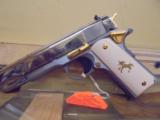 NEW LEW HORTON COLT GOVERNMENT MODEL 45ACP 5" BARREL BURSHED STAINLESS STEEL 7 SHOT WE DO NOT SHIP FIREARMS AND/OR FIREARMS' PARTS OUT OF THE 50 UNITED STATE
...Click for more info
Seller: DOMINIONOUTDOORS
Area Code: 540
$2199.99
Lew Horton Pistols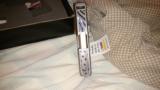 This is a Kahr Special Edition "ALL AMERICAN" 1 of 500.It is a. 45ACP. It has front night sights and gun lock. 1- magazine that takes 6 rounds. It is new in box and these are getting harder
...Click for more info
Seller: Karpos Firearms and Ammo
Area Code: 610
$550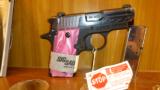 This is a SIG SAUER p238 with pink grips and engraved on the side of slide and top.The sights are night sights.The pics may seem like there is something on the slide,I didn't want to take the prot
...Click for more info
Seller: Karpos Firearms and Ammo
Area Code: 610
$760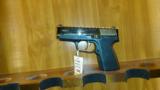 This is a Special Edition Kahr 1 of 500.It is a 9mm. New in box, Comes with a 1 - magazine and lock for the gun. The magazine holds 7 rounds. Everything is new and comes with paperwork.
...Click for more info
Seller: Karpos Firearms and Ammo
Area Code: 610
$600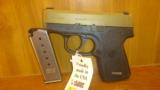 This is a Kahr Special Edition, brunt bronze. I was able to buy 1 so when it is sold it's gone.It is a. 380 comes with 1-magazine. New in box and has gun lock.
...Click for more info
Seller: Karpos Firearms and Ammo
Area Code: 610
$550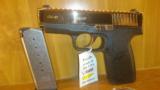 This is a Kahr " dusty rose " special edition. These are the last ones I have. I put one up for 380,9 mm,and. 45 ACP. Nobody can buy this special edition anymore. So when they are sold, they
...Click for more info
Seller: Karpos Firearms and Ammo
Area Code: 610
$600
Seller: Cabelas Buda
Area Code: 512
$1,509.99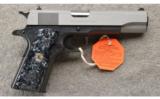 This is a New Colt 1991A1 Lew Horton Custom .38 Super pistol. This new pistol came straight from the distributer to us. The pistol has a stainless steel slide with a matte stainless top and bottom. Th
...Click for more info
Seller: Cabelas Owatonna
Area Code: 507
$1509.99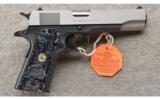 This is a New Colt 1991A1 Lew Horton Custom .38 Super pistol. This new pistol came straight from the distributer to us. The pistol has a stainless steel slide with a matte stainless top and bottom. Th
...Click for more info
Seller: Cabelas Owatonna
Area Code: 507
$1509.99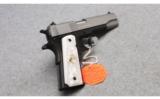 This is a New Lew Horton exclusive Colt Government Model M1911A1 pistol in .38 Super. This pistol has a matte finished blued frame and stainless steel slide. Grips are Pearlite with Rampant Colt emble
...Click for more info
Seller: Cabelas Reno
Area Code: 775
1,489.99