Featured Gun Classifieds Manurhin
Manurhin MR 73 with 4" fixed sights .357. These are surplus police revolvers that were hand selected for condition & mechanics, then carefully refinished with new factory screws
...Click for more info
Seller: Kebco
Area Code: 301
$1100
Taking orders on the Manurhin MR73, .357, rubber grips, NIB with all paperwork & tools for future delivery. I have 3", 4", 5.25", 6" models on order. &
...Click for more info
Seller: Kebco
Area Code: 301
$3,000.00
Manurhin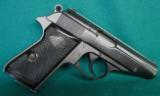 Very early Manurhin PP in 32 ACP. Manurhin was licensed by Walther after WWII to produce the excellent Walther line of pistols starting about 1952-53. This one is very early in the production and stil
...Click for more info
Seller: Burnt River Trading Co.
Area Code: 503
$610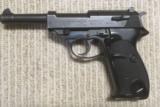 P-1 Manurhin 9mm Para. Manurhin in France made the P-1. It is very similar to the Walther P-38 that was made in Germany. If you like P-38s but do not want to spend $300 dollars more, then this i
...Click for more info
Seller: Fogman01
Area Code: 719
$400.00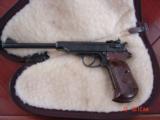 Here is a very unique & rare Manurhin PP Sport target 22LR semi automatic made in France & licened by Walther & marked Lic Walther on both grips & on frame-Lic.Excl Walther, & has
...Click for more info
Seller: Bob Simpson FFL Dealer
Area Code: 727
$1,195.00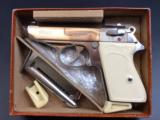 Very rare 1950's era NIB. One of the first post-WWII Walthers imported to the USA. Marked made in France, with "France" marked chromed mags.
...Click for more info
Seller: DENVER GUN ROOM
Area Code: 303
Sale pending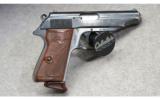 Seller: Cabelas Rogers
Area Code: 763
$859.99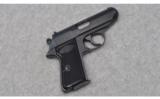 Seller: Cabelas West Chester
Area Code: 513
$799.99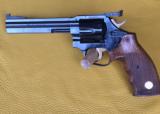 Sale pending !!! #HA02737 . Manurhin M38 Match, New in case with papers and factory target. 38 special, 5 ¾" barrel, target sights with extra blades, cleaning kit. 2 pounds 5 oz. One of
...Click for more info
Seller: J. J. PERODEAU Gunmaker
Area Code: 580
$3,300.00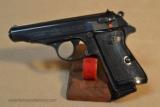 An unusual variation of the Walther Model PP. This is a Manurhin Model PP, caliber .22lr, made in France. Serial number is 13870LR, possibly late 50s or early 60s manufacture. All postwar Wa
...Click for more info
Seller: Fernwood Armory
Area Code: 888
$900.00