Featured Gun Classifieds Manurhin
Manurhin MR 73 with 4" fixed sights .357. These are surplus police revolvers that were hand selected for condition & mechanics, then carefully refinished with new factory screws
...Click for more info
Seller: Kebco
Area Code: 301
$1100
Taking orders on the Manurhin MR73, .357, rubber grips, NIB with all paperwork & tools for future delivery. I have 3", 4", 5.25", 6" models on order. &
...Click for more info
Seller: Kebco
Area Code: 301
$2,800.00
Manurhin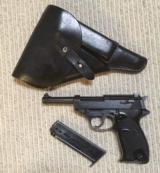 For sale: Manurhin P-1 semi-automatic 9mm pistol. Similar to the German made Walther P-38, the French made this pistol for their police force. Very good condition possibly 90% and comes with a holster
...Click for more info
Seller: Fogman01
Area Code: 719
$450.00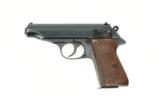 Manurhin PP 7.65mm caliber pistol. French made copy of the Walther PP. Excellent quality, equal to the German made guns. Excellent condition with a bit of edge wear.
...Click for more info
Seller: Collectors Firearms
Area Code: 713
$699.95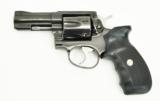 Manurhin MR88D .357 Magnum caliber revolver. Rare French made revolver, 3" combat model in very good condition.
...Click for more info
Seller: Collectors Firearms
Area Code: 713
1,495.00