Sorry! You're too late.
The "Manurhin MR88D .357 Magnum (PR31263) GI# 100662349 has been sold.
Click
here
to see what else is available by Collectors Firearms.
View other listings in this category....
Featured Gun Classifieds Manurhin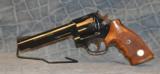 Taking orders on the Manurhin MR73, .357, rubber grips, NIB with all paperwork & tools for future delivery. I have 3", 4", 5.25", 6" models on order. &
...Click for more info
Seller: Kebco
Area Code: 301
$3,000.00
Manurhin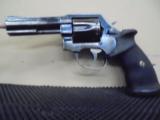 CONSIGNMENT USED FAIR CONDITION MANURHIN MR 73 .357 MAG 4" BLUED REVOLVER WITH HOGUE TYPE RUBBER GRIPS HAS BEEN CARRIED AND USED MADE IN FRANCE IMPORTED BY CAI We a
...Click for more info
Seller: DOMINIONOUTDOORS
Area Code: 540
$699.99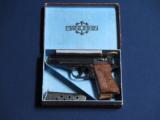 Manurhin PP 7.65mm (32cal). Licensed by Walther. 96-97% With box, cleaning rod, and extra mag.
...Click for more info
Seller: Crosnoe Guns
Area Code: 573
$525.00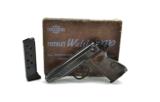 Manurhin PP 7.65mm caliber pistol. French made copy licensed by Walther. Excellent condition with box and magazine.
...Click for more info
Seller: Collectors Firearms
Area Code: 713
$795.00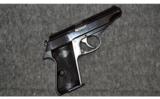 Seller: Cabelas Charleston
Area Code: 304
$599.99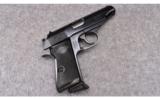 Seller: Cabelas Wheeling
Area Code: 304
$549.99
Manurhin MR73 new factory grips. Rubber $110 Wood service grips $150 Target wood grips $270 Giraffe or Stag service grips $400 Shipping $8 Note on bone & stag grips
...Click for more info
Seller: Kebco
Area Code: 301
$110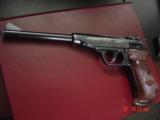 Here is a very unique & rare Manurhin PP Sport target 22LR semi automatic made in France & licened by Walther & marked Lic Walther on both grips & on frame-Lic.Excl Walther, & has
...Click for more info
Seller: Bob Simpson FFL Dealer
Area Code: 727
$1,195.00