Military Pistols - Liberator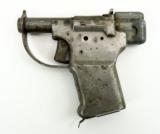 Inland Guide Lamp Liberator .45 ACP caliber pistol. Made by Inland Guide Lamp manufacturing. Over 1 million of these were made in a 3 month period. These were used for an insurgency weapon during WWII
...Click for more info
Seller: Collectors Firearms
Area Code: 713
2,395.00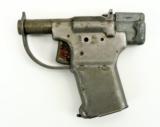 Inland Guide Lamp Liberator .45 ACP caliber pistol. Made by Inland Guide Lamp manufacturing. Over 1 million of these were made in a 3 month period. These were used for an insurgency weapon during WWII
...Click for more info
Seller: Collectors Firearms
Area Code: 713
2,395.00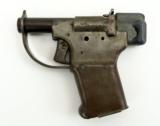 Inland Guide Lamp Liberator .45 ACP caliber pistol. Made by Inland Guide Lamp manufacturing. Over 1 million of these were made in a 3 month period. These were used for an insurgency weapon during WWII
...Click for more info
Seller: Collectors Firearms
Area Code: 713
2,395.00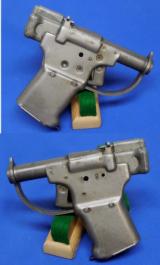 U.S. FP-45 Liberator Pistol, manufactured by G.M. Guide Lamp Division, serial # None, cal. 45 ACP, 4" barrel with an excellent bore. The barrel has a smooth grind mark with an "F "
...Click for more info
Seller: Ricky's Gun Room, Inc.
Area Code: 413
$1,895.00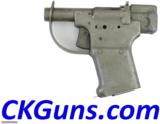 Inv.6360 Guide Lamp Div. U. S. Mdl.FP-45 (also known as the Liberator or Woolworth Pistol) These guns were designed to be dropped to Partisan units in countries occupied by the Axis powers.
...Click for more info
Seller: The Yankee
Area Code: 201
$1,995.00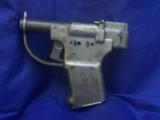 Original WW2 FP-45 Liberator in excellent condition. Original finish, not import marked. This single shot, .45 ACP pistol was produced by Guide Lamp Divisions of General Motors during WW2 for the
...Click for more info
Seller: yglk
Area Code: 847
$2,975.00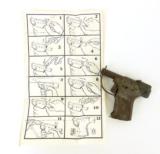 Inland Guild Lamp Mfg. FP-45 Liberator .45 ACP caliber pistol. Single shot pistol produced by the U.S. Military for use by resistance forces in occupied countries. Gray to brown patina finish. Very go
...Click for more info
Seller: Collectors Firearms
Area Code: 713
2,250.00