Featured Gun Classifieds Military Pistols - Liberator
Guide Lamp FP-45 Liberator Pistol, serial # None, cal. 45 ACP, 4" barrel with a strong smooth bore, pistol retains a smooth gray/brown patina with some scattered areas of fine peppery pitt
...Click for more info
Seller: Ricky's Gun Room, Inc.
Area Code: 413
$1,999.00
Military Pistols - Liberator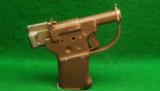 Inland Guide Lamp Division Model FP-45 Liberator Caliber 45 ACP Single Shot Pistol Caliber: 45 ACP Barrel: 4" Note: Here is an example of the historic WWII Liberator pistols manufactured
...Click for more info
Seller: NW Ponyexpress
Area Code: 208
$1,600.00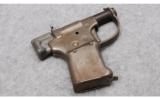 This is al World War II Liberator single shot pistol. It is in Excellent all original condition and comes with the instruction sheet that came with it. The water mark is visible on the sheet.
...Click for more info
Seller: Cabelas Reno
Area Code: 775
Was $3499.99 Now $2499.99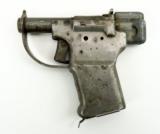 Inland Guide Lamp Liberator .45 ACP caliber pistol. Made by Inland Guide Lamp manufacturing. Over 1 million of these were made in a 3 month period. These were used for an insurgency weapon during WWII
...Click for more info
Seller: Collectors Firearms
Area Code: 713
2,395.00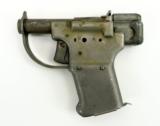 Inland Guide Lamp Liberator .45 ACP caliber pistol. Made by Inland Guide Lamp manufacturing. Over 1 million of these were made in a 3 month period. These were used for an insurgency weapon during WWII
...Click for more info
Seller: Collectors Firearms
Area Code: 713
2,395.00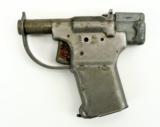 Inland Guide Lamp Liberator .45 ACP caliber pistol. Made by Inland Guide Lamp manufacturing. Over 1 million of these were made in a 3 month period. These were used for an insurgency weapon during WWII
...Click for more info
Seller: Collectors Firearms
Area Code: 713
2,395.00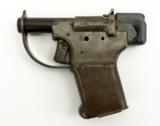 Inland Guide Lamp Liberator .45 ACP caliber pistol. Made by Inland Guide Lamp manufacturing. Over 1 million of these were made in a 3 month period. These were used for an insurgency weapon during WWII
...Click for more info
Seller: Collectors Firearms
Area Code: 713
2,395.00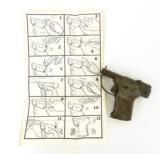 Inland Guild Lamp Mfg. FP-45 Liberator .45 ACP caliber pistol. Single shot pistol produced by the U.S. Military for use by resistance forces in occupied countries. Gray to brown patina finish. Very go
...Click for more info
Seller: Collectors Firearms
Area Code: 713
2,250.00

HAVE YOU EVER SEEN ONE OF THESE? PRICE REDUCED!!!!!!!! The clandestine brother of the more famous "Liberator" .45 caliber pistol "The gun to get a gun" that was mad
...Click for more info
Seller: White Smoke Man
Area Code: 830
$2,000.00