Sorry! You're too late.
The PERCUSSION BELT PISTOL GI# 100624278 has been sold.
Click
here
to see what else is available by HOME TOWN GUNS.
View other listings in this category....
Muzzleloading Pistols - Modern & Replica Percussion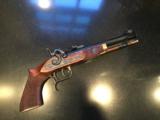 This Thompson Center Patriot is in mint unfired condition, and was finely checkered and engraved at the Thompson CenterCustom Shop. It is one of a kind, and will never be duplicated by Thompson Center
...Click for more info
Seller: Swaby123
Area Code: 207
$600.00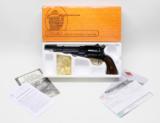 Pietta Model 1858 Navy. Steel Frame. 7 1/2 Inch .44 Cal Replica Black Powder. LNIB AVAILABLE FOR IMMEDIATE PURCHASE AT OUR ONLINE STORE The 1858 Remington was one of the major side arms of the C
...Click for more info
Seller: Custom Shop Inc
Area Code: 406
$249.95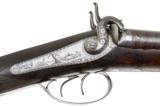 27" DAMASCUS RIFLED BARRELS WITH PERFECT PATTERNS AND BORES ORIGINAL CONDITION ON THE BUTT PLATE INSCRIBED MADE FOR LORD DAVID KENNEDY.THE RIFLE SHOOTS GREAT KEN OWEN WORKED UP SOME GREAT LOADS
...Click for more info
Seller: Steve Barnett Fine Guns
Area Code: 662
$4,500.00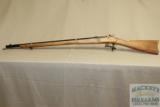 Uberti 1863 Single Shot Black powder rifle, 58 cal, 32" This has beautiful brass barrel bands and trigger guard, and a lovely patina. It's a good looking old black powder rifle. Cal
...Click for more info
Seller: Mackeys
Area Code: 252
$429.00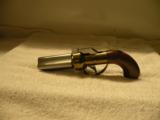 A modern CMC pepper box pistol. Pistol features a wood handle, brass detail, a revolving four shot barrel, and unique squared off hammer. The black powder pistol takes a .36 caliber. oa
...Click for more info
Seller: nasp63
Area Code: 870
$200.00 + $35.00 S&H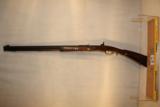 Wilderness Rifle Works custom 50 caliber Hawkins style rifle with a nice roman nose stock. Iron trim with some German Silver trim. Double set triggers and double barrel keys. This gun has a 32 inch ba
...Click for more info
Seller: DEK
Area Code: 828
$1200.00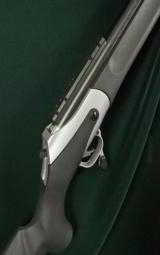 THOMPSON/ CENTER ARMS, Triumph, .50 caliber, 28" 1:28 rifled barrel, Wt: 6lbs 12 oz, Special features: Adjustable fiber optic sights, Single shot, 209 primer ignition, Sliding hood to expose rem
...Click for more info
Seller: Fieldsport LTD
Area Code: 231
$395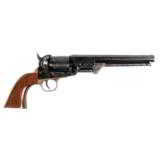 Euroarms .36 Navy Percussion Revolver .36 caliber, 7.5? octagonal barrel, S/N 27884. Walnut grips. Made in Italy.Appears new. Euroarms are collectable. No FFL required.
...Click for more info
Seller: josieemp
Area Code: 228
$200.00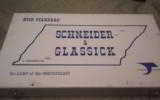 THREE GUN SET FROM HIGH STANDARD - ARMS OF THE CONFEDERACY SET - THE "SCHNIEDER & GLASSICK" RENOLVER WITH D-GUARD BOUIE KNIFE AND DISPLAY CASE - THE "GRISWOLD & GUNNISEN" (
...Click for more info
Seller: josieemp
Area Code: 228
$1400 SOLD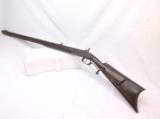 This .36 caliber Virginia rifle has a P++ grade Maple stock and an Oregon Barrel Co 3/4" x 37" browned barrel with 1:48 twist. It is fitted with iron furniture. The Small Siler percussion lo
...Click for more info
Seller: The Gun Works
Area Code: 541
1,550.00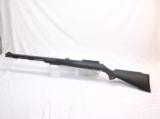 This .50 caliber Omega Z5 rifle has a blued tapered round 15/16" to 7/8" barrel with 1:28 twist and fitted with a Williams adjustable fiber optic rear sight, fiber optic front sight and scop
...Click for more info
Seller: The Gun Works
Area Code: 541
$375.00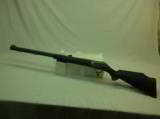 This .50 caliber Triumph - In-line - Break Open rifle has a tapered round 15/16" to 3/4" x 28" blued barrel with 1:28 twist and fitted with fiber optic sights. The black Composite stock
...Click for more info
Seller: The Gun Works
Area Code: 541
$495.00