Sorry! You're too late.
The "Norinco 1911A1 .45 ACP (PR37596) GI# 100988399 has been sold.
Click
here
to see what else is available by Collectors Firearms.
View other listings in this category....
Norinco Pistols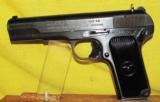 NORINCO 54-1 TOKAROV IN 7.62X25 (TOKAROV) CA WITH 4 1/2" BARREL. COLOR BLUE. CONDITION 98%. SERIAL NUMBER 3700026599. NORINCO MODEL 54-1 TOKAROV, COMES WITH ONE FACTORY MAGAZINE, MIRROR BORE, GRI
...Click for more info
Seller: YANKEEARTIFACTS
Area Code: 508
$325.00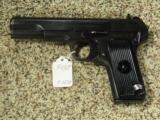 #303P NORINCO MODEL 54, 7.62 X 25 MM, SN 4078XX, 4 1/2" bbl., in mint condition with holster & 2 matching magazines. $475
...Click for more info
Seller: Jim Goergen
Area Code: 507
$475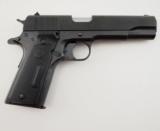 Norinco 1911-A1 .45 ACP, 5" bbl, shiny bore, good rifling, three dot sights, blued finish, serrated main spring housing, one 8 raound magazine, and CTC red laser grips. Add 3% for Credit Card
...Click for more info
Seller: Sprague's Sports Inc.
Area Code: 800
$599.00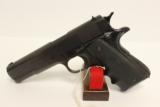 Seller: Gun Sport Ltd.
Area Code: 432
$695.00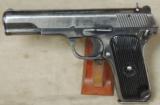 Norinco Model 213 Pistol 9x19mm caliber 5" barrel Includes (2) matching serial number magazines Bore is good Imported by Sportsman's Miami, FL Made in China 10-15% of blue remaini
...Click for more info
Seller: Elephant & Castle Fine Arms
Area Code: 417
$395.00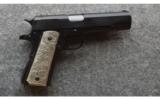 Seller: Cabelas Sidney
Area Code: 308
WAS $989.99 NOW $708.66