Featured Gun Classifieds Radom Pistols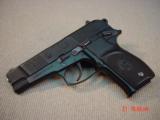 RADOM SEMI-AUTOMATIC PISTOL ... 9mm caliber ... DA/SA ... 4 1/2" barrel ... 8"L, 5 1/2"H, 1 5/8"W ... weight 32 oz ...1 x 15 round magazine ... square notch rear sight & w
...Click for more info
Seller: James Wayne Firearms
Area Code: 361
$339.99
Radom Pistols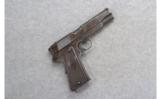 Seller: Cabelas Richfield
Area Code: 262
$849.99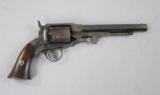 This is a fantastic condition Rogers & Spencer 44 caliber 6 shot percussion revolver. This is serial number 2200 and is all matching numbers. It retains over 80% blue and case colors. It has the n
...Click for more info
Seller: 1898ANDB-4
Area Code: 707
$3,195.00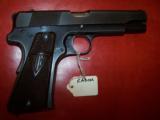 223 People have looked at this gun. What's it going to take to sell this pistol ?? RADOM semi-automatic pistol, M-1935, 9mm Parabellum, s/n E1214. Polish design and manufacture, WW2
...Click for more info
Seller: antgn99
Area Code: 918
$850.00
Inv. 6547 Polish Radom (Nazi) Mdl. P-35 Cal. 9mm, Ser J 79XX. WOW, what a beauty this "three lever" Radom is. With some very slight muzzle and sharp edge silvering, a minor holster
...Click for more info
Seller: The Yankee
Area Code: 201
$1,895.00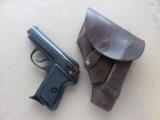 Developed in the late 1950's at the Polish Institute for Artillery Research, the Model P-64 pistol was refined and eventually accepted into Polish Military service in 1965 during the "Cold Wa
...Click for more info
Seller: Antique & Modern Firearms, Inc.
Area Code: 859
Reduced! 300.00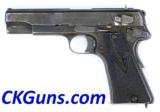 Inv. 6202 Polish (Nazi) Radom, P-35, Cal. 9mm, Ser. U 15567. What an unusual beauty this gun is. The Radom P-35 was rated by military historians as one of the greatest hand
...Click for more info
Seller: The Yankee
Area Code: 201
$1695.

CIMARRON 86/71 BOARBUSTER .45-70 19" BLUED WALNUT NIB #GSH905 CIMARRON 86/71 BOARBUSTER! CIMARRON 86/71 BOARBUSTER .45-70 19" BLUED WALNUT, OILED SATIN FINISH, .45-70 GOVERNMENT, MAG CAP 5
...Click for more info
Seller: United Sportsmen's Company
Area Code: 815
$1399.00