Featured Gun Classifieds Rimfire European Pistols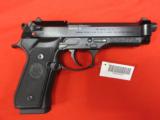 Beretta M9-22 Matte Black 22LR 4.9" (NEW)-- New from Beretta the M9-22: this gun is built to the same size an function as the orginal M9 our US Troops carry overseas. Matte black finish, polmer fram
...Click for more info
Seller: Jaqua's Fine Guns Inc
Area Code: 419
POR
Rimfire European Pistols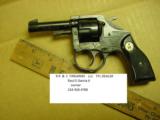 Reduced! $155 ROHM model RG-10 22 short DA revolver This ROHM model RG-10 revolver was manufactured in Germany. FROM MY PERSONAL COLLECTION. This is a .22 short caliber with a 6 round cylinder. READ t
...Click for more info
Seller: RR&CFirearms
Area Code: 214
$155.00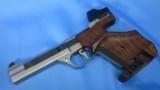 Excellent lightly used German made Feinwerbau AW93 22LR competition target pistol. Six inch barrel, five shot, 22LR caliber. Excellent condition with upgraded Doctor laser optics whi
...Click for more info
Seller: Minnetonka Trading Co.
Area Code: 612
$2450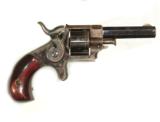 FOREHAND & WADSWORTH SIDE HAMMER .22 rimfire, 2 1/2" octagon barrel finished blue. Casehardened side hammer and rosewood birdshead grips. Retaining much of the original high polish blue, Exce
...Click for more info
Seller: Caledonia
Area Code: 717
$1695.00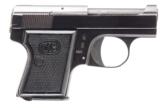 Bernadelli Caliber .22 Short Semi-Auto Pocket Pistol with 2 in. Bbl. & 2 Magazines This little Pocket Pistol is chambered for .22 short cartridges and features a manual thumb sa
...Click for more info
Seller: Artemis Outfitters
Area Code: 302
$375.00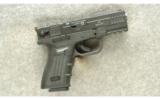 Seller: Cabelas La Vista
Area Code: 402
WAS $349.99 NOW $319.88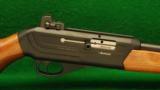 CZ Model 512 Caliber 22LR Semi Auto Rifle Caliber: 22LR Barrel: 21" Note: This is a like-new, CZ model 512 in caliber 22LR. The gun is fitted with adjustable front and rear, iron sights.
...Click for more info
Seller: NW Ponyexpress
Area Code: 208
$450.00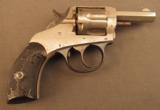 S# 9279, 32 short rimfire, 2 1/2 inch barrel, bright excellent bore. This first model bull dog was built from 1888 to 1904. gun retains 90% nickel with a nice frosted aged patina. Trigger guard sho
...Click for more info
Seller: Joe Salter
Area Code: 603
$165.00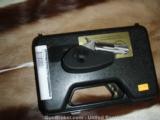 North American Arms revolver chambered in .22 magnum, 1 1/8 inch barrel, with holster grip. Buyer pays a fixed s/h/i rate of $30.00. Shipping price is quoted for the lower 48 states, Alaska and Hawaii
...Click for more info
Seller: United Sportsmen's Company
Area Code: 815
$349.00