Sorry! You're too late.
The RUGER CHARGER 22LR GI# 100668258 has been sold.
Click
here
to see what else is available by DOMINIONOUTDOORS.
View other listings in this category....
Ruger Pistols - 22 Charger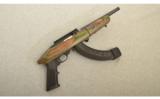 Seller: Cabelas Green Bay
Area Code: 920
$369.99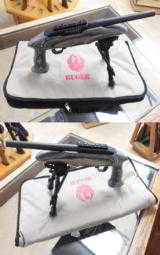 The Ruger Charger was manufactured from 2008 to 2012. The guns were built on the 10/22 action and were fitted with a 10 inch barrel, black/grey laminated or black Axiom one piece ergonomic pisto
...Click for more info
Seller: Antique & Modern Firearms, Inc.
Area Code: 859
$295

NEW Ruger Charger Pistol 4923, 22 LR, 10" BBL, A2 Grips, Pic Rail, Standard Stock, Matte Black Finish, 15+1 Rds We also carry Bushnell, Nikon, Vortex, Leupold, Swarovski and Night Force Sco
...Click for more info
Seller: DOMINIONOUTDOORS
Area Code: 540
$279.99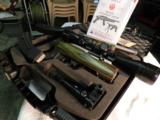 Slightly used Ruger 22 Charger with the laminated wood and breakdown barrel,comes with the original case,paperwork,3x9 Bushnell scope, and extra Ruger 25 round Clip and fold-Up Bipod. I purchased
...Click for more info
Seller: 59maxwell
Area Code: 717
$450.00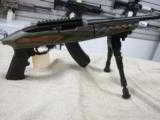 This is a new in the box Ruger Charger Takedown with a 10" threaded barrel and chambered in .22LR and comes 1-15+1 round magazine. Great pistol. Shipping and insurance is $30.00.
...Click for more info
Seller: Wild West Guns FX
Area Code: 928
$359.00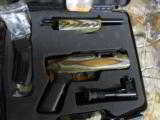 FACTORY NEW IN BOX CLICK ON PICTURES TO ENLARGE Description:RUG 22 CHRGR TAKEDOWN BP 22LR GR Manufacturer:Ruger Model #:22 Charger Takedown Type:Pistol: Semi-Auto
...Click for more info
Seller: A.A. GUNS & AMMO BKLYNBOY
Area Code: 770
$ 349.99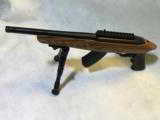 Features: Cold hammer-forged barrel results in ultra-precise rifling that provides exceptional accuracy, longevity and easy cleaning. Threaded barrel features a 1/2"-28 thread pattern that
...Click for more info
Seller: Kevin's of Tallahassee
Area Code: 850
$279.99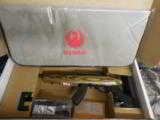 FACTORY NEW IN BOX CLICK ON PICTURES TO ENLARGE Description:RUG 22 CHARGER W/BP 22LR BRN Manufacturer:Ruger Model #:22 Charger Type:Pistol: Semi-Auto Finish:Mat
...Click for more info
Seller: A.A. GUNS & AMMO BKLYNBOY
Area Code: 770
$ 275.99