Sauer Pistols & Revolvers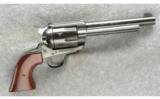 Seller: Cabelas La Vista
Area Code: 402
$459.99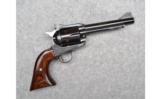 Seller: Cabelas Greenville
Area Code: 864
$399.99
Here is a excellent condition high power 44 Magnum single action pistol that will be excellent for hunting or silowette shooting... The pistol is 99% mechanical condition with only slight holste
...Click for more info
Seller: bkinnebre
Area Code: 208
$450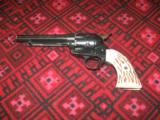 Here is a HAWES/JP SAUER full size 22 Caliber single action revolver. The weight and size are similiar to the Colt Peacemaker and would be good for target practice without using larger expensive
...Click for more info
Seller: bkinnebre
Area Code: 208
$325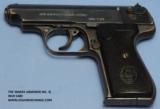 Inv. 5489 Sauer 38h (Nazi Police) Rig, Caliber .32 ACP, Serial Number 2977XX. Awesome, WOW! This Rig is just awesome, first one I've ever seen with two matching sequenti
...Click for more info
Seller: The Yankee
Area Code: 201
$3,195.00
Seller: United Sportsmen's Company
Area Code: 815
$819.00
.32 acp caliber, 3" barrel, finished blue with factory checkered composite grips. Retaining much of the original blue finish, mint bore and grips.
...Click for more info
Seller: Monty Whitley
Area Code: 717
$795.00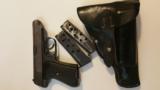 7.63 caliber Sauer marked Nazi pistol with holster. Has rare two tone construction and has all the proper Nazi markings. The grips appear to be replacements but besides that it's an awesome gun.
...Click for more info
Seller: pcnorm
Area Code: 757
$550.00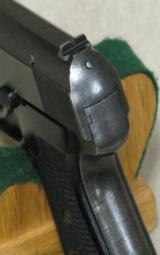 J.P. Sauer & Sohn Model 38h Pistol 7.65mm (.32 ACP) caliber No thumb safety One magazine Has Eagle N Nitro proofs Post 1940 Has Eagle F Police acceptance stamp (1 of 10,000)
...Click for more info
Seller: Elephant & Castle Fine Arms
Area Code: 417
$1,295.00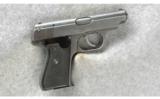 Seller: Cabelas La Vista
Area Code: 402
$879.99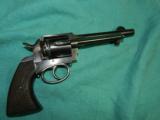 Old cowboy pistol with a 5 1/4" barrel, and the clean bore is a smooth bore. Side of frame marked KAL .38 looks like a .38 S&W would work well, but most likely a shot-shell. Barrel, and frame
...Click for more info
Seller: HOME TOWN GUNS
Area Code: 860
$275.00