Sorry! You're too late.
The HAWES/J.P.SAUER & SON 22 Caliber Single Action Revolver GI# 100584609 has been sold.
Click
here
to see what else is available by bkinnebre.
View other listings in this category....
Sauer Pistols & Revolvers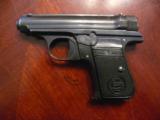 Correction with the help of Jim Cate. .. ? this is a 1930 Behorden Model (BM) Very clean and original JP Sauer 32 Auto Pocket pistol in excellent condition. Photos are accurate and I havent seen on
...Click for more info
Seller: Northwest Fine Guns
Area Code: 425
$600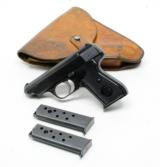 Sauer And Sohn 38H 7.65mm. Late Variation (3RD). Very Nice Condition. DW COLLECTION AVAILABLE FOR PURCHASE AT OUR ON-LINE STORE The Sauer 38H was manufactured by J. P. Sauer and Sohn from late 1
...Click for more info
Seller: Custom Shop Inc
Area Code: 406
$1295.95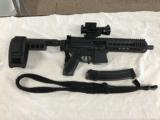 Personal defense doesn't allow for second chances. SIG Sauer's MPX Centerfire Pistol is engineered to ensure the first chance is all you'll need. Its fully closed and locked rotating bolt
...Click for more info
Seller: BROWN DOG 357
Area Code: 618
$1,795.00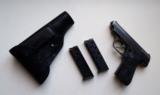 THIS IS A SAUER MODEL 38H POLICE RIG WITH BRING BACK PAPERS, 7.65MM (.32 ACP). THE PISTOL IS IN VERY GOOD CONDITION, ALL ORIGINAL, NUMBER MATCHING, VERY GOOD BORE AND GRIPS, MECHANICALLY CORRECT AND T
...Click for more info
Seller: MISTERLUGER
Area Code: 717
$2,100.00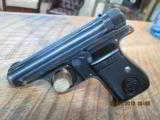 J.P.SAUER & SOHN,SHUL GERMAN 1930 BEHORDENMODELL 7.65MM (32ACP) PRE-WW II PISTOL(EARLY 1930'S PRODUCTION).3" BARREL WITH EXCELLENT BORE AND FIXED NOTCH SIGHTS.HAS SAFETY TRIGGER.FRAME AND
...Click for more info
Seller: mmriflemakers
Area Code: 828
$659.00
Serial #278, 6.35mm (.25 ACP), 2 1/2" barrels with very good barrels that have some dark freckling within the grooves. This is a rare, early 20th century, double barreled revolver that uses a unique
...Click for more info
Seller: Joe Salter
Area Code: 603
$1,995.00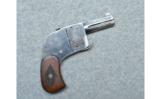 The Pistol was manufactured by Sauer&Sohn between 1899 and 1914. Very few were made, as the highest known serial number is below 300. This one is #278.
...Click for more info
Seller: Cabelas Hazelwood
Area Code: 314
$1099.99
Seller: United Sportsmen's Company
Area Code: 815
$819.00