Sorry! You're too late.
The HAWES/J.P.SAUER & SON 22 Caliber Single Action Revolver GI# 100584609 has been sold.
Click
here
to see what else is available by bkinnebre.
View other listings in this category....
Sauer Pistols & Revolvers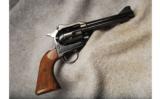 Seller: Cabelas Scarborough
Area Code: 207
$649.99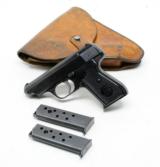 Sauer And Sohn 38H 7.65mm. Late Variation (3RD). Very Nice Condition. DW COLLECTION AVAILABLE FOR PURCHASE AT OUR ON-LINE STORE The Sauer 38H was manufactured by J. P. Sauer and Sohn from late 1
...Click for more info
Seller: Custom Shop Inc
Area Code: 406
$986.95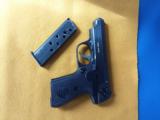 Here is a pistol that has been overlooked by the collecting community . The Sauer 38H was made by the J.P. Sauer and Sohn company from 1938 - 1945 . It was made to compete against the Wather PP
...Click for more info
Seller: wade50
Area Code: 610
$795 plus $30 shipping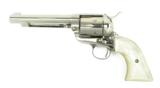 JP Sauer Texas Marshall .22 LR caliber revolver 5 ½" German made six gun with nickel finish and pearlite grips. A beauty!
...Click for more info
Seller: Collectors Firearms
Area Code: 713
$599.95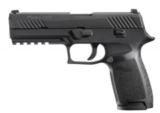 SIG SAUER INC Full Size The P320 is a modular, polymer-framed service pistol designed from the ground up with the input of law enforcement officers. Featuring a serialized, stainless steel frame wi
...Click for more info
Seller: Famars_USA
Area Code: 855
$615.00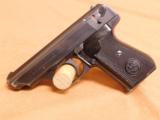 This is rarely-encountered, early, pre-January 15,1940 Crown "N" range instead of Eagle/N. It was probably privately purchased by an officer before the use of military acceptance marks. It c
...Click for more info
Seller: CAALEX
Area Code: 859
$1,495.00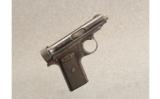 Seller: Cabelas Garner
Area Code: 984
Was $499.99 Now $456.88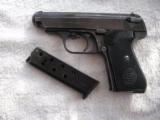 Description: SEE THIS BEAUTIFUL NAZI TIME PRODUCTION SAUER MODEL 38H CALIBER 7.65 mm (32acp) in 90% + ORIGINAL VERY GOOD CONDITION, INCLUDING BARREL BORE AND ALL 100% PARTS. THESE PISTOLS WITH EA
...Click for more info
Seller: Dimitri Tolchinski
Area Code: 860
$995 PLUS $35 SHIPPING/INS OR THE BEST OFFER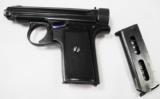 JP SAUER, S & S MODEL 13, 7.65, 21/2 " BARREL, WITH LEATHER HOLSTER, 2 MAGAZINES. PRE WAR PISTOL, SEMI AUTO, IN GREAT CONDITION CONSIDERING THE AGE, SERIAL # 77800
...Click for more info
Seller: Eurochasse
Area Code: 203
$950.00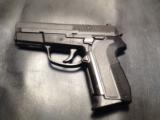 Sig model 2340 - semi auto -decocking device - one 12 round mag included - slight abrasions right front grip - good condition
...Click for more info
Seller: dan pautler guns
Area Code: 716
$450 or best offer $30 shipping will need FFL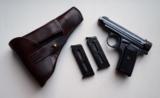 THIS IS A SAUER, J. P. & SOHN MODEL 1913 POCKET AUTOMATIC RIG. 7.65 MM. THE PISTOL IS IN VERY GOOD CONDITION. ALL ORIGINAL, NUMBER MATCHING, VERY GOOD BORE AND GRIPS, MECHANICALLY CORRECT AND TIGH
...Click for more info
Seller: MISTERLUGER
Area Code: 717
$1,250.00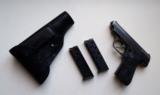 THIS IS A SAUER MODEL 38H POLICE RIG WITH BRING BACK PAPERS, 7.65MM (.32 ACP). THE PISTOL IS IN VERY GOOD CONDITION, ALL ORIGINAL, NUMBER MATCHING, VERY GOOD BORE AND GRIPS, MECHANICALLY CORRECT AND T
...Click for more info
Seller: MISTERLUGER
Area Code: 717
$2,100.00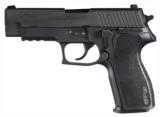 Seller: United Sportsmen's Company
Area Code: 815
$819.00