Sorry! You're too late.
The HAWES/J.P.SAUER & SON 22 Caliber Single Action Revolver GI# 100584609 has been sold.
Click
here
to see what else is available by bkinnebre.
View other listings in this category....
Sauer Pistols & Revolvers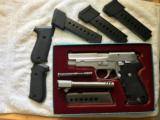 this is a West German sig sauer with two barrel and two different springs set a crimson laser grips and factory grips 4 mags 3 hi capacity and a Beautiful carrying or competition gun super accur
...Click for more info
Seller: ACCURACY & PRECISION INTERNATIONAL
Area Code: 813
$1050 obo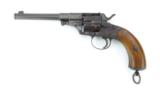 German Model 1883 Reich revolver. Marked C.ST.XII Guard Strafanstalt (prison) 12. So this was a prison guard's gun at prison number 12. Gun is manufactured by Sauer & Sohns, V. Charles Schil
...Click for more info
Seller: Collectors Firearms
Area Code: 713
1,450.00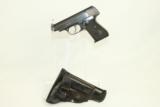 1943 Dated Rig Nazi POLICE Marked Sauer 38H Pistol SCARCE Example of a Third Reich Police Pistol Here we present a J.P. Sauer & Sons 38H Police Marked Pistol with Holster, made circa 1943.
...Click for more info
Seller: AncestryGunsLLC
Area Code: 314
$1,400.00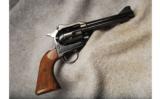 Seller: Cabelas Scarborough
Area Code: 207
$649.99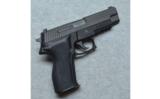 Seller: Cabelas Hazelwood
Area Code: 314
$839.99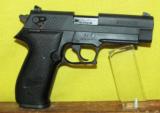 SIG SAUER MOSQUITO IN .22 L.R. CAL., WITH 4" BARREL. COLOR BLACK. CONDITION 98%+ LIKE NEW. SERIAL NUMBER A031967. SIG SAUER MODEL MOSQUITO, EXCELLENT BORE AND GRIPS, 98%+ FACTORY FINISH, COMES WI
...Click for more info
Seller: YANKEEARTIFACTS
Area Code: 508
$350.00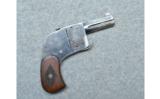 The Pistol was manufactured by Sauer&Sohn between 1899 and 1914. Very few were made, as the highest known serial number is below 300. This one is #278.
...Click for more info
Seller: Cabelas Hazelwood
Area Code: 314
$1099.99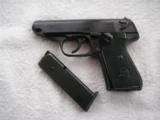 SEE THIS BEAUTIFUL NAZI TIME PRODUCTION SAUER MODEL 38H CALIBER 7.65 mm (32acp) in 99% + ORIGINAL RARE CONDITION, INCLUDING BARREL BORE AND ALL 100% PARTS. THESE PISTOLS WITH EAGLE/C MARKINGS WERE
...Click for more info
Seller: Dimitri Tolchinski
Area Code: 860
1,395.00 PLUS $45 SHIPPING/INSURANCE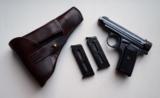 THIS IS A SAUER, J. P. & SOHN MODEL 1913 POCKET AUTOMATIC RIG. 7.65 MM. THE PISTOL IS IN VERY GOOD CONDITION. ALL ORIGINAL, NUMBER MATCHING, VERY GOOD BORE AND GRIPS, MECHANICALLY CORRECT AND TIGH
...Click for more info
Seller: MISTERLUGER
Area Code: 717
$1,250.00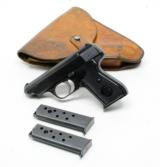 Sauer And Sohn 38H 7.65mm. Late Variation (3RD). Very Nice Condition. DW COLLECTION AVAILABLE FOR PURCHASE AT OUR ON-LINE STORE The Sauer 38H was manufactured by J. P. Sauer and Sohn from late 1
...Click for more info
Seller: Custom Shop Inc
Area Code: 406
$1295.95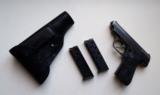 THIS IS A SAUER MODEL 38H POLICE RIG WITH BRING BACK PAPERS, 7.65MM (.32 ACP). THE PISTOL IS IN VERY GOOD CONDITION, ALL ORIGINAL, NUMBER MATCHING, VERY GOOD BORE AND GRIPS, MECHANICALLY CORRECT AND T
...Click for more info
Seller: MISTERLUGER
Area Code: 717
$2,100.00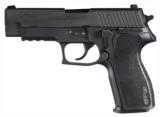 Seller: United Sportsmen's Company
Area Code: 815
$819.00