Sorry! You're too late.
The HAWES/J.P.SAUER & SON 22 Caliber Single Action Revolver GI# 100584609 has been sold.
Click
here
to see what else is available by bkinnebre.
View other listings in this category....
Sauer Pistols & Revolvers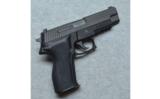 Seller: Cabelas Hazelwood
Area Code: 314
$839.99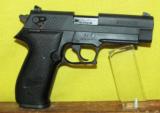 SIG SAUER MOSQUITO IN .22 L.R. CAL., WITH 4" BARREL. COLOR BLACK. CONDITION 98%+ LIKE NEW. SERIAL NUMBER A031967. SIG SAUER MODEL MOSQUITO, EXCELLENT BORE AND GRIPS, 98%+ FACTORY FINISH, COMES WI
...Click for more info
Seller: YANKEEARTIFACTS
Area Code: 508
$350.00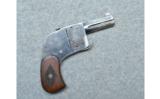 The Pistol was manufactured by Sauer&Sohn between 1899 and 1914. Very few were made, as the highest known serial number is below 300. This one is #278.
...Click for more info
Seller: Cabelas Hazelwood
Area Code: 314
$1099.99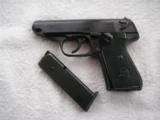 SEE THIS BEAUTIFUL NAZI TIME PRODUCTION SAUER MODEL 38H CALIBER 7.65 mm (32acp) in 99% + ORIGINAL RARE CONDITION, INCLUDING BARREL BORE AND ALL 100% PARTS. THESE PISTOLS WITH EAGLE/C MARKINGS WERE
...Click for more info
Seller: Dimitri Tolchinski
Area Code: 860
1,395.00 PLUS $45 SHIPPING/INSURANCE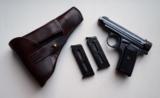 THIS IS A SAUER, J. P. & SOHN MODEL 1913 POCKET AUTOMATIC RIG. 7.65 MM. THE PISTOL IS IN VERY GOOD CONDITION. ALL ORIGINAL, NUMBER MATCHING, VERY GOOD BORE AND GRIPS, MECHANICALLY CORRECT AND TIGH
...Click for more info
Seller: MISTERLUGER
Area Code: 717
$1,250.00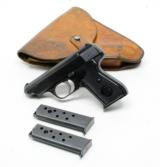 Sauer And Sohn 38H 7.65mm. Late Variation (3RD). Very Nice Condition. DW COLLECTION AVAILABLE FOR PURCHASE AT OUR ON-LINE STORE The Sauer 38H was manufactured by J. P. Sauer and Sohn from late 1
...Click for more info
Seller: Custom Shop Inc
Area Code: 406
$1295.95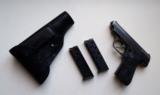 THIS IS A SAUER MODEL 38H POLICE RIG WITH BRING BACK PAPERS, 7.65MM (.32 ACP). THE PISTOL IS IN VERY GOOD CONDITION, ALL ORIGINAL, NUMBER MATCHING, VERY GOOD BORE AND GRIPS, MECHANICALLY CORRECT AND T
...Click for more info
Seller: MISTERLUGER
Area Code: 717
$2,100.00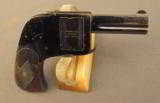 Serial #278, 7mm BAER, 2 1/2" barrels with very good barrels that have some dark freckling within the grooves. This is a rare, early 20th century, double barreled revolver that uses a unique 4-shot,
...Click for more info
Seller: Joe Salter
Area Code: 603
$1,995.00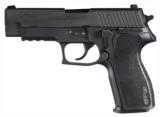 Seller: United Sportsmen's Company
Area Code: 815
$819.00