Sorry! You're too late.
The Seecamp 32 auto GI# 100453332 has been sold.
Click
here
to see what else is available by single shot49.
View other listings in this category....
Featured Gun Classifieds Seecamp Pistols
HAVE 5 NEW SEECAMP LWS32 STAINLESS 32ACP NON MA/CA COMPLIANT GUN IS NEW UNFIRED IN ORIG BOX CALL TO ORDER AT 401 738 1889
...Click for more info
Seller: D&L HUNTING
Area Code: 401
$499.99
Seecamp Pistols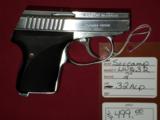 For sale, Seecamp LWS32 in excellent condition. To see more of our inventory, visit deerhunterguns,com We collect 7% sales tax for Florida sales. We accept MC, Visa and Discover, no AmEx. No Sal
...Click for more info
Seller: DEER HUNTER GUNS
Area Code: 727
$499.00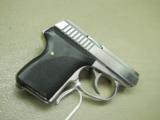 L.W. Seecamp .380 in used condition with light handling marks and small nick in grip,has box with xtra original clip and LWS pocket holster,
...Click for more info
Seller: JERRYS GUN SHOP
Area Code: 248
$650.00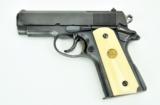 Colt Seecamp Custom Combat Commander .45 ACP caliber pistol. Outstanding custom chopped Seecamp double action conversion. It has Seecamp's proprietary double action trigger and marked "LWS
...Click for more info
Seller: Collectors Firearms
Area Code: 713
2,950.00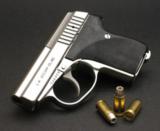 IN STOCK now! Weight No Mag.10.50 oz. Weight w/Empty Mag11.45 oz. Weight Fully Loaded Silvertips13.65 oz. Cartridge Capcity6 + 1 Caliber.380ACP Height3.25" Slide Width.725"
...Click for more info
Seller: Carolina Sporting Arms
Area Code: 704
$745.00
HAVE A FEW BRAND NEW IN BOX SEECAMP LWS380 STAINLESS PISTOLS GUNS ARE NEW UNFIRED IN ORIG BOXES CALL TO ORDER AT 401 738 1889
...Click for more info
Seller: D&L HUNTING
Area Code: 401
$719.99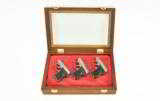 Fantastic Set of 3 Engraved Seecamp Pistols, .380, .32, .25 caliber pistols. This is a set of 3 Seecamp pistols, one in each caliber available: .380 ACP, .32 ACP and .25 Auto. The guns feature full co
...Click for more info
Seller: Collectors Firearms
Area Code: 713
4,750.00
HAVE A NEW LW SEECAMP LWS 32 STAINLESS GUN IS MA/CA APPROVED [ COMPLIANT ] GUNS ARE NEW UNFIRED IN ORIG UNOPENED BOXES CALL TO ORDER AT 401 738 1889
...Click for more info
Seller: D&L HUNTING
Area Code: 401
$499.99