Sorry! You're too late.
The "Steyr 1912 9mm Steyr (PR28673) GI# 100611320 has been sold.
Click
here
to see what else is available by Collectors Firearms.
View other listings in this category....
Steyr Pistols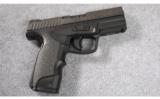 Seller: Cabelas Hoffman Estates
Area Code: 847
Was 409.99 Now 369.88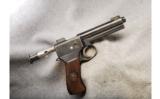 Seller: Cabelas Scarborough
Area Code: 207
$1,299.99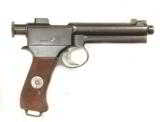 8mm Roth-Steyr caliber, 5.1" barrel, finished blue with checkered wood grips. Marked "Fegyuergyar Budapest" on the top of the barrel. Issued to the Austro-Hungarian Ar
...Click for more info
Seller: Caledonia
Area Code: 717
$1,950.00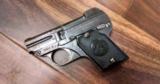 Steyr M1908 Comes with no Magazine. Caliber: .25 ACP Condition: USED Metal Condition: USED Wood Condition: USED Bore Condition: USED Finish: USED Book # : 15099 Price: $249.95 THE PRI
...Click for more info
Seller: StarQuest Shooters Supply
Area Code: 302
$249.95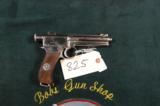 WAFFENFABRIK STEYR. ORIGINAL NICKEL PLATING AT ABOUT 70% ORIGINAL WOOD GRIPS AT ABOUT 70%. PISTOL IS USED. CHAMBERED FOR 9 MM. FULLY FUNCTIONAL. BORES IS IN EXCELLENT CONDITION.
...Click for more info
Seller: bobsvintageguns
Area Code: 989
$1,295.00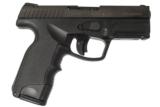 STEYR M40-A1 chambered in 40 S&W with a 4 inch barrel and an extra magazine. This gun is in excellent condition and is covered by Dury's Lifetime Warranty. WE BUY GUNS!NO COLLECTION TOO B
...Click for more info
Seller: DURY'S GUN SHOP
Area Code: 210
$449.99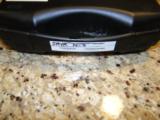 Steyr Model M-9 .9mm One magazine in hard case as new condition. Serial number 027116. Please phone Tommy at (760)-912-3761 or e-mail all questions and concerns. $40.00 shipping. Insurance will be add
...Click for more info
Seller: Winchester Way
Area Code: 760
$499.00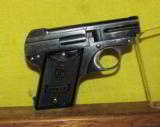 STEYR 1908 POCKET IN .25 ACP CAL., WITH 2" BARREL. COLOR BLUE. CONDITION 93%+. SERIAL NUMBER 37731A. STYER MODEL 1908 POCKET PISTOL, MINT BORE, EXECELLENT GRIPS, 93%+ FACTORY FINISH, COMES WITH O
...Click for more info
Seller: YANKEEARTIFACTS
Area Code: 508
$450.00
Seller: Cabelas Hamburg
Area Code: 610
$459.99
Steyr M40 chambered in 40S&W. Gun comes with 2 mags, box. Gun is used in very nice shape. Shipping $35.00.
...Click for more info
Seller: L&J Supply
Area Code: 610
$435.00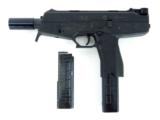 Steyr SPP 9mm caliber pistol. "Assault" pistol with 30 round magazine in excellent condition.
...Click for more info
Seller: Collectors Firearms
Area Code: 713
$895.00