Sorry! You're too late.
The STEYR Mannlicher 1905 7.63 Mannlicher GI# 100874431 has been sold.
Click
here
to see what else is available by Cabelas Thornton.
View other listings in this category....
Steyr Pistols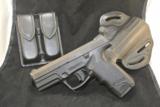 Up for Sale Preowned Styer M9 In Good used condition Includes 2 14 round magazines Safari Land Magazine pouch De Santis Right handed Holster • 9mm Parabellum Caliber • 4" BB
...Click for more info
Seller: GNG
Area Code: 601
$499.00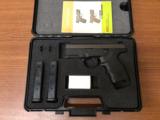 USED, IN GOOD CONDITON, Steyr S9-A1 9MM 10RD 3.6" Black POLY, 2 Mags, Used with Factory Box. We also carry Bushnell, Nikon, Vortex, Leupold, Swarovski and Night Force Scope
...Click for more info
Seller: DOMINIONOUTDOORS
Area Code: 540
$329.99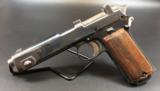 Steyr Hahn M1912 dated 1915 5.04" barrel chambered for the original 9mm Steyr, J series production with Austrian military markings. 8-round charger-loaded internal box magazine. Excellen
...Click for more info
Seller: DENVER GUN ROOM
Area Code: 303
$995.00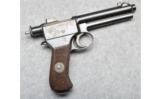 Seller: Cabelas Fort Mill
Area Code: 980
$1149.99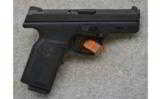 Seller: Cabelas Hamburg
Area Code: 610
Was: $459.99 Now: $390.88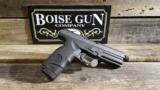 Steyr Mannlicher L9-A1 9MM Description: In 95% condition. Bore is excellent, mechanically excellent. Model: Mannlicher L9-A1 Caliber: 9MM Serial Number: 3070344 Action: Semi Auto Pistol Metal
...Click for more info
Seller: Boise Gun Co.
Area Code: 208
$575.00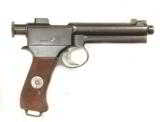 8mm Roth-Steyr caliber, 5.1" barrel, finished blue with checkered wood grips. Marked "Fegyuergyar Budapest" on the top of the barrel. Issued to the Austro-Hungarian Ar
...Click for more info
Seller: Caledonia
Area Code: 717
$1,950.00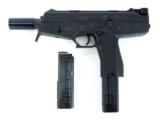 Steyr SPP 9mm caliber pistol. "Assault" pistol with 30 round magazine in excellent condition.
...Click for more info
Seller: Collectors Firearms
Area Code: 713
$895.00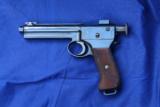 Rare Original Steyr Model 1907 WW1 Hungarian made (Budapest) Military Marked in excellent condition, but as you can see there is some wear and flaking. Original finish, NOT import marked (unlike the m
...Click for more info
Seller: yglk
Area Code: 847
$1,395.00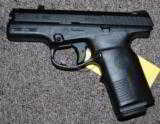 Steyr M40 chambered in 40S&W. Gun comes with 2 mags, box. Gun is used in very nice shape. Shipping $35.00.
...Click for more info
Seller: L&J Supply
Area Code: 610
$435.00