Sorry! You're too late.
The Stoeger Cougar 8040F ~ .40 S&W GI# 100665641 has been sold.
Click
here
to see what else is available by Cabelas West Chester.
View other listings in this category....
Stoeger Pistols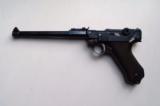 THIS IS A A.F. STOEGER ARTILLERY AMERICAN EAGLE, 7.65MM. THE LUGER IS IN VERY GOOD CONDITION. ALL ORIGINAL, NUMBER MATCHING (PLEASE KEEP IN MIND THAT A.F. STOEGER IN THEIR 1931 CATALOG SOLD REPLACEMEN
...Click for more info
Seller: MISTERLUGER
Area Code: 717
$5,000.00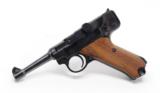 Stoeger Luger 22LR 4 1/2 Inch Pistol. Very Good Stoeger .22 CAL. Luger is a .22 Caliber 10 round semi-automatic pistol introduced by Stoeger in 1969 and was discontinued in 1985. The Stoeger Luger w
...Click for more info
Seller: Custom Shop Inc
Area Code: 406
$399.95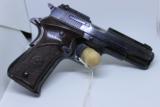 This little Llama/Stoeger III A .380 Auto pistol was Mfg sometime between 1951 and 1992 the BBL is 3 3/4" with a WT of 24OZ nice bright bore with very minimal usage markings anywhere on
...Click for more info
Seller: Gun Sport Ltd.
Area Code: 432
$595.00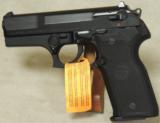 Stoeger Cougar Pistol 9mm caliber Discontinued model, last ones!!! Brand new unfired in original box (2) 15 round magazines Ambidextrous decocker / safety Rounded edges for snag free dra
...Click for more info
Seller: Elephant & Castle Fine Arms
Area Code: 417
$469.00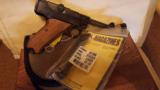 This Stoeger Luger is in 95% condition. It comes with one original magazine and a second mag still in the original wrapper.
...Click for more info
Seller: PABobby
Area Code: 417
$465.00 plus shipping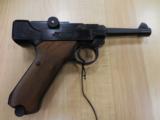 HAVE A STOEGER LUGER 22CAL 4" BBL GUN HAS 98% ORIG BLUE 2 SETS OF GRIPS 2 MAGS HOLSTER IN ORIG BOX CALL TO ORDER AT 401 738 1889
...Click for more info
Seller: D&L HUNTING
Area Code: 401
$379.99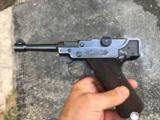 Seller: Billy
Area Code: 214
$299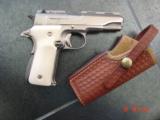 Here is a beautiful little Llama 380 semi automatic with a 3 1/2" barrel,that has been totally refinished in bright nickel & mat nickel,with a few high gloss blue accents,with bonded ivory gr
...Click for more info
Seller: Bob Simpson FFL Dealer
Area Code: 727
$1,095.00