Sorry! You're too late.
The Thompson Center Contender 3bbl Set (USED) GI# 100774589 has been sold.
Click
here
to see what else is available by Jaqua's Fine Guns Inc.
View other listings in this category....
Thompson Center Pistols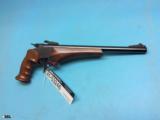 Thompson Center model Contender "Super 14" break action single shot .357 REM MAX pistol/handgun. Features a 14" barrel and smooth wood grips. Overall in fair to good used conditio
...Click for more info
Seller: sslfirearms
Area Code: 616
Please Contact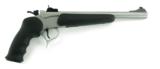 Thompson Center G2 Contender .221REM caliber revolver. Stainless G2 model with 12" Bullberry custom barrel. Excellent conditions.
...Click for more info
Seller: Collectors Firearms
Area Code: 713
$649.95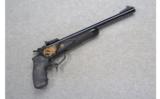 Seller: Cabelas Richfield
Area Code: 262
$449.99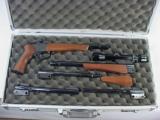 TC CONTENDER SET, 12" HUNTER 44MG WITH MUZZLE BREAK, SUPER 14 375 WIN. WITH MUZZLE BREAK AND TC 2.5-7 SCOPE, 10" OCTAGON 45LC-410, 10" BULL 41MG, 10" OCTAGON 30 M1, 2 BUSHNELL
...Click for more info
Seller: WILDWOOD INC
Area Code: 207
$1,495.00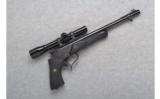 Seller: Cabelas Richfield
Area Code: 262
Was $799.99 Now $689.77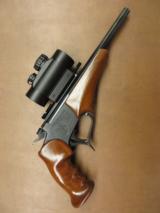 5MM Rimfire has 10 inch octagon barrel with Tru-Glo red dot scope. Serial number 27xxx and has cougar on a rock on each side. Non checkered walnut forend and thumbrest fingergroove grip. Forend is for
...Click for more info
Seller: Bromley's Gun Shop
Area Code: 641
$579.00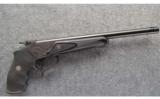 Seller: Cabelas Sidney
Area Code: 308
$449.88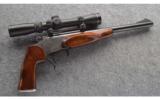 Seller: Cabelas Sidney
Area Code: 308
$829.99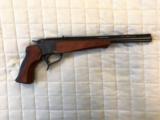 THIS IS GREAT THOMPSON CONTENDER IN 45 COLT/410. IT HAS A 14 INCH BARREL WITH VENTILATED RIB AND ADJUSTABLE REAR SIGHT. IT WAS MFG IN THE EARLY MONTHS OF 1999. IT IS IN GREAT SHAPE AND HAS SOME BLUEIN
...Click for more info
Seller: TACEQUIP
Area Code: 843
SOLD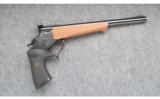 Seller: Cabelas Sidney
Area Code: 308
WAS $809.99 NOW $410.66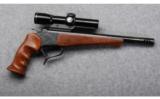 Seller: Cabelas East Hartford
Area Code: 860
Was: $649.99 Now: $619.88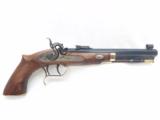 This .45 caliber Patriot pistol has a blued octagon 13/16" x 9" barrel that is fitted with the original factory sights. The bore is has a little roughness but the rifling is s
...Click for more info
Seller: The Gun Works
Area Code: 541
$495.00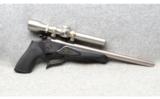 Seller: Cabelas Cheektowaga
Area Code: 716
$549.99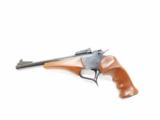 This is a Thompson Center Contender Pistol with a 45 Colt/.410 shotshell barrel. The 10-?" round barrel has a gentle taper from 13/16" at the breech to 9/16" at the muzzle. The
...Click for more info
Seller: The Gun Works
Area Code: 541
$650.00