Uzi Pistols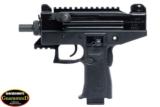 Item #:UPP9S UPC_Code:856304004080 Description:IWI UZI PRO 9MM PST B 20/25RD Manufacturer:IWI-US Model #:UZI Pro Pistol Type:Pistol: Semi-Auto Finish:Black Stock:Black Polymer Sights:Adjustabl
...Click for more info
Seller: Weapons Inc.
Area Code: 918
$999.95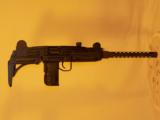 UZI MODEL A, 9 MM SEMI AUTOMATIC, collapsable stock, NIB with extra parts & magazine, SN 167XX, blue UZI box marked "Action Arms Ltd.". FFL Required.
...Click for more info
Seller: Jim Goergen
Area Code: 507
$3450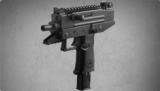 ***BRAND NEW IN THE BOX*** IWI UZI PRO PISTOL 9MM Caliber: 9mm Luger Parabellum (9x19mm) Action: Semi-auto Operating System: Blowback Magazine Type: IWI, Steel Magazine Capacity: 1-20 round
...Click for more info
Seller: TOP GUN DAYTONA
Area Code: 386
$1029.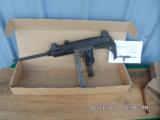 CAI MODEL UC-9 CENTURION 9MM SEMI-AUTO FOLDING STOCK CARBINE.NIB WITH PAPERWORK. 16" BARREL NEW BORE AND FACTORY SIGHTS.FOLDING STEEL STOCK,STRAIGHT BLOW BACK DESIGN CLOSED BOLT ACTION.MATT GREY
...Click for more info
Seller: mmriflemakers
Area Code: 828
$725.00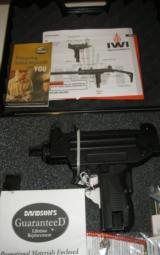 FACTORY NEW IN BOX CLICK ON PICTURES TO ENLARGE WALTHER ARMS INC Tactical Rimfire Walther Arms 5790301 UZI Tactical Rimfire 22 Long Rifle 5" Threaded 20+1 Blac
...Click for more info
Seller: A.A. GUNS & AMMO BKLYNBOY
Area Code: 770
$ 373.99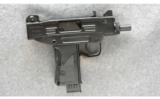 Seller: Cabelas La Vista
Area Code: 402
$1599.99
IMI - Uzi Model B Semi Auto Carbine 9mm Caliber 16" Barrel includes 1- 32 round magazine, 2 - 50 round magazines Condition: Lightly used. Little wear to exterior finish, though several small spot
...Click for more info
Seller: NW Ponyexpress
Area Code: 208
$1,599.00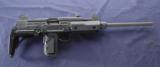 UZI Model A Semi Automatic, IMI Pre Ban Israeli Military Industries chambered in 9MM . This Model A is un-fired like new condition. This Model A comes with a UZI soft case, 3 Factory Magazines, 9-
...Click for more info
Seller: The Firing Line
Area Code: 303
$3,199.99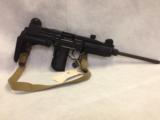 Seller: Kevin's of Tallahassee
Area Code: 850
$2,000.00
IWI Walther Uzi 22 NIB! 25 round capacity magazine. We offer convenient layaway options. Please email any questions. No sales where prohibited. Shipping to your FFL dealer at actual cost. We accept
...Click for more info
Seller: white lightnin
Area Code: 865
$389.00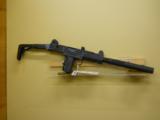 NEW WAULTHER UZI SEMI AUTO RIFLE. 22LR CALIBER. FOLDING STOCK. GHOST RING SIGHTS. PRICE REFLECTS PAYMENT BY MONEY ORDER / CASHIERS CHECK. A 3% PREMIUM IS ADDED FOR CREDIT CARDS.
...Click for more info
Seller: DOMINIONOUTDOORS
Area Code: 540
$569.99