Wichita Pistols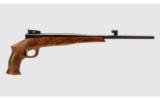 Seller: Cabelas Tualatin
Area Code: 503
$999.99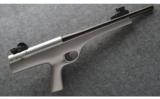 Seller: Cabelas Sidney
Area Code: 308
$1099.99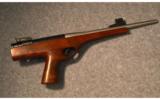 Here is a Wichita Silhouette pistol in caliber 7MM. The wood and metal surface shows light use, and shows no slight of wear and abuse. The metal retains its blue finish and is crisp.
...Click for more info
Seller: Cabelas Oklahoma City
Area Code: 405
$999.99
Wichita Arms Inc. Silhouette 7mm caliber pistol. Ling range Match Grade Bolt Action pistol, With Leupold 4X scope. Chambered in the hot 7mm Ihmsa caliber. Excellent condition.
...Click for more info
Seller: Collectors Firearms
Area Code: 713
$995.00
This silhouette rifle is in excellent condition and is a very unique piece. The metal is in excellent condition throughout the gun, and doesn't show many signs of wear. There is some wear on the b
...Click for more info
Seller: Cabelas Wichita
Area Code: 316
Was $2499.99 Now $2149.66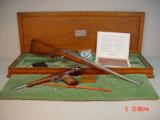 NUMBER 4 of ONLY 50 ELEGANTE SETS in PRESENTATION CASE. WICHITA MATCHED CLASSIC PISTOL & CLASSIC RIFLE SET ... 7mm PPC IMPROVED caliber ... RIFLE: 18" octagonal barrel ... weight 5 l
...Click for more info
Seller: James Wayne Firearms
Area Code: 361
$7,500.00
Wichita 308 pistol with M8 lepould scope, serial #329, in really good shape, please allow one week to get bak to you 206 427 7665 thanks for looking price dropped from 1495 with scope or $129
...Click for more info
Seller: jack's Drilling guns
Area Code: 206
$1,495.00
These are very rare,super accurate long distance single shot bolt action pistols,the next step up from the Remington XP100 pistols,and will shoot 40x40 all day long,in the right hands,at 660 feet.this
...Click for more info
Seller: Bob Simpson FFL Dealer
Area Code: 727
$1,295.00