Sorry! You're too late.
The Wichita Arms Silhouette 7MM IHMSA GI# 100862050 has been sold.
Click
here
to see what else is available by Cabelas Tualatin.
View other listings in this category....
Wichita Pistols

Seller: Dons Firearms Inc.
Area Code: 361
$700.00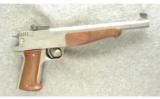 Seller: Cabelas La Vista
Area Code: 402
$899.99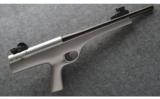 Seller: Cabelas Sidney
Area Code: 308
Was $789.99 Now $679.66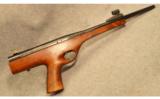 Seller: Cabelas Wichita
Area Code: 316
Was $849.88 now $699.77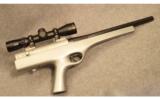 Seller: Cabelas League City
Area Code: 346
was $1139.99 now $809.77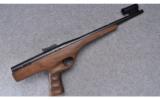 Blue shows a few light use scuffs. Wood also shows light wear. Bore remains excellent. No box.
...Click for more info
Seller: Cabelas Wheeling
Area Code: 304
$899.99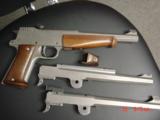 Here is a unique Wichita International Pistol,.from Wichita Arms Inc,in Kansas. its a single shot break open pistol for target shooting, Silhouette shooting, hunting & plinking. its a very accurat
...Click for more info
Seller: Bob Simpson FFL Dealer
Area Code: 727
$1,695.00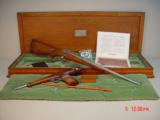 NUMBER 4 of ONLY 50 ELEGANTE SETS in PRESENTATION CASE. WICHITA MATCHED CLASSIC PISTOL & CLASSIC RIFLE SET ... 7mm PPC IMPROVED caliber ... RIFLE: 18" octagonal barrel ... weight 5 l
...Click for more info
Seller: James Wayne Firearms
Area Code: 361
$7,500.00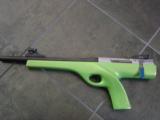 These are very rare,super accurate long distance single shot bolt action pistols,the next step up from the Remington XP100 pistols,and will shoot 40x40 all day long,in the right hands,at 660 feet.this
...Click for more info
Seller: Bob Simpson FFL Dealer
Area Code: 727
$1,395.00