.327 Magnum Revolvers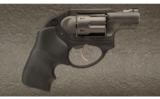 Seller: Cabelas Tualatin
Area Code: 503
$479.99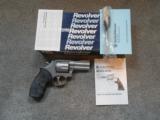 I am offering a rare model 686 (no dash number) S&W CS-1 with a 3 inch barrel. This revolver is marked CS-1 and 2M on the frame and is one of about 3500 that were ordered for the U.S. Government C
...Click for more info
Seller: Ballistics Bill
Area Code: 406
$1,200.00 plus $50.00 shipping Sold Pending Funds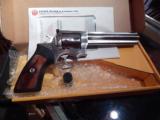 As new in original box 1990 mannufacture GP-100 6" barrel with papers.Nothng to say but "beautiful" Nothing bad to say ,revolver looks new, could be unfired? Hard to come across these i
...Click for more info
Seller: Swan Lake Outfitters LLC
Area Code: 207
$725.00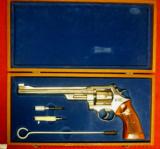 Took this one on trade about eight years ago. I decided to keep it has been in the vault ever since. Now I've decided it should go to someone who wants it more. This is a nickle finish Smith and W
...Click for more info
Seller: Ken Machen
Area Code: 478
$1,035.00
QUALITY CONSIGNMENTS WANTED ! This pistol was produced in 1950. The serial number is K 162215. This Smith & Wesson has the five screw frame with pinned front sight and barrel. It is all matching s
...Click for more info
Seller: HLV Fine Guns
Area Code: 928
$1450.00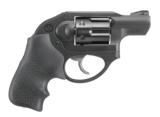 NEW RUG Model LCR Lightweight Compact Revolver .327 Federal Magnum 1.875 Inch Barrel With Blackened Stainless Steel Frame 6 Rounds Model LCR Lightweight Compact Revolver - LCR- small frame revolv
...Click for more info
Seller: DOMINIONOUTDOORS
Area Code: 540
$529.99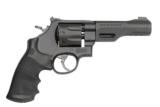 Smith & Wesson 327 TRR8 Revolver 327 Magnum, 5", Rubber Grip, Black Finish, 8 Rd, Adj Sights, Tactical Rail When serious collectors and demanding shooters want the very best handg
...Click for more info
Seller: ABLE AMMO
Area Code: 800
$1,149.99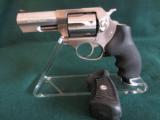 Ruger SP 101 327 Federal Magnum with the impossible to find 3" barrel with AMMO -----this revolver is from my personal inventory --- I bought it new and have fired a hundred or so non-magnum
...Click for more info
Seller: magnumsales
Area Code: 847
$1,000.00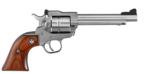 NEW: RUGER SINGLE SEVEN, SS, 5 1/2" BARREL, HARDWOOD GRIPS, 7-SHOT CAPACITY PRICE REFLECTS PAYMENT BY MONEY ORDER / CASHIERS CHECK. A 3% PREMIUM IS ADDED FOR CREDIT CARDS. &n
...Click for more info
Seller: DOMINIONOUTDOORS
Area Code: 540
$549.99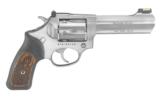 NEW: RUGER SP101 .327 Federal 4.2 Inch Barrel Satin Stainless Finish Adjustable Rear Sight Fiber Optic Front Sight 6 Round PRICE REFLECTS PAYMENT BY MONEY ORDER / CASHIERS CHECK.
...Click for more info
Seller: DOMINIONOUTDOORS
Area Code: 540
$579.99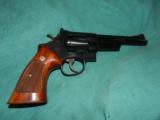 A super clean model 28 made by S&W with the desirable 5 7/8"barrel. Action is tight and locks up good with about no the typical S&W cylinder drag line . Excellent clean shiny rifled bore.
...Click for more info
Seller: HOME TOWN GUNS
Area Code: 860
$795.00