Colt Revolvers - New Line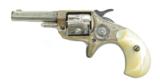 Colt New Line .22 caliber pistol. Action works perfectly. Gun has correct engraving for the period and is factory or New York engraved. Gun has perfect original old pearl grips. Barrel and cylinder ha
...Click for more info
Seller: Collectors Firearms
Area Code: 713
1,250.00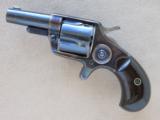 The Colt 1st Model New Line Revolvers were made from 1873 to 1876. The 5-shot revolvers were fitted with either a 1 3/4, 2 1/4, or 4 inch barrel, spur trigger only, short cylinder flutes, cylind
...Click for more info
Seller: Antique & Modern Firearms, Inc.
Area Code: 859
$4,500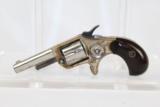 FIRST YEAR Antique COLT New Line .22 CCW Revolver QUALITY 1870s HIDEOUT Revolver Made in 1873 Here we present an antique Colt New Line .22 Pocket Revolver, made in 1873 in Hartford, Connecticu
...Click for more info
Seller: AncestryGunsLLC
Area Code: 314
$800.00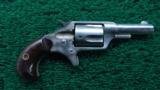 5-shot 32 RF caliber with short cylinder flutes. 2-1/4 inch round barrel. Full nickel finish with wear to the edges. 2-piece wood grips with some original varnish remaining. Traces of fire blue on ham
...Click for more info
Seller: LeRoy Merz Antique Guns
Area Code: 218
$ 350.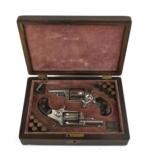 Excellent Cased Pair of Colt New Line .38 Revolvers. Beautiful set of Colt New Line revolvers. One gun rates at 95% of the original nickel. The other gun rates at 99% of the original nickel. Both guns
...Click for more info
Seller: Collectors Firearms
Area Code: 713
5,500.00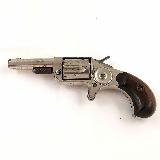 Colt New Line .30 Cal Revolver c.1875. Rare etched panel. Has most of original nickel finish. Works great, good bore.
...Click for more info
Seller: rockysgoldandsilver
Area Code: 540
$800.00