Featured Gun Classifieds Frank Wesson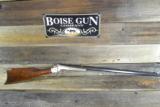 Frank Wesson Single Shot Deluxe 32 LONG Model: Single Shot Condition: Used Caliber: 32 LONG Serial Number: 447 Action: Single Shot Rifle Receiver: Steel receiver Barrel Length: 2
...Click for more info
Seller: Boise Gun Co.
Area Code: 208
$3,500.00
Frank Wesson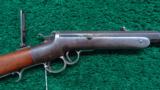 These are very solid and unique single shot breach loading rifle, the front trigger being your action opener. Another innovative idea is the hammer can be set for either rim or center fire cartridges.
...Click for more info
Seller: LeRoy Merz Antique Guns
Area Code: 218
$ 1,175.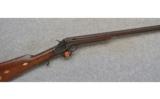 Fair condition with cracks and repairs to the butt stock. Missing slotted link, that limits travel of the breech, also rear sight.
...Click for more info
Seller: Cabelas Hamburg
Area Code: 610
$699.77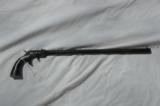 FRANK WESSON MEDIUM FRAME TIP UP POCKET RIFLE, 30 cal., 15" bbl., flip up 2 position rear sight, bead front sight, SN 38, less than 500 made, markings are good but faint, 2 holes in top of bbl.
...Click for more info
Seller: Jim Goergen
Area Code: 507
$650.00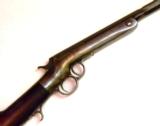 Seller: DENVER GUN ROOM
Area Code: 303
$750.00 Reduced to sell
Seller: Collectors Firearms
Area Code: 713
1,095.00