Featured Gun Classifieds Handguns - French Revolvers
Taking orders on the Manurhin MR73, .357, rubber grips, NIB with all paperwork & tools for future delivery. I have 3", 4", 5.25", 6" models on order. &
...Click for more info
Seller: Kebco
Area Code: 301
$3,000.00
Handguns - French Revolvers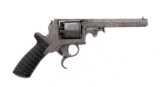 Barrel length: 6 Finish: Coin Lop: NA Lbs: |/22| Ozs: 8 Overall condition: Good Stock condition: Good Metal condition: Good Stock:Original Meta
...Click for more info
Seller: Griffin & Howe
Area Code: 973
$3,800.00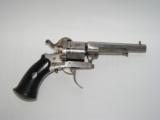 St Etienne Pinfire revolver in 7MM, nickel finish. Good bore, Pistol in not in proper working order. *No extra fees, You only pay for the cost of the item & $35 for shipping{AK&HI Ext
...Click for more info
Seller: Legendary Guns
Area Code: 602
$285.00
Seller: Cabelas Acworth
Area Code: 470
$1,189.99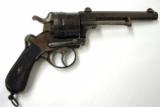 French 12MM Centerfire large frame revolver. Very good plus bore. Gun is double action and works perfectly. Grips are excellent. Gun has English proofs and no other markings except for serial #874. Gu
...Click for more info
Seller: Collectors Firearms
Area Code: 713
1,495.00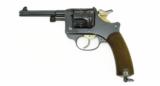 St. Etienne 1892 8mm Lebel caliber revolver. French military revolver, dated 1902. These 1892 model military revolvers are well machined and finished, with smooth actions. Manufactured at St. Etienne.
...Click for more info
Seller: Collectors Firearms
Area Code: 713
$799.95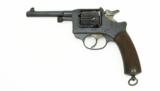 French Model 1892 Revolver. Caliber is 8mm Lebel. Bore is excellent. Approximately 90% blue. Grips are very good. Manufactured in 1894 by the St. Etienne Arsenal. Very good overall condition.
...Click for more info
Seller: Collectors Firearms
Area Code: 713
$795.00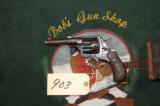 Seller: bobsvintageguns
Area Code: 989
$895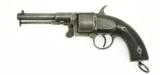 Scarce Devisme revolver. Approximately 9.5mm caliber. Barrel marked "Devisme à Paris". Topstrap has monogram engraved on it. Cartridge revolver which barrel tips downward by pushing
...Click for more info
Seller: Collectors Firearms
Area Code: 713
1,550.00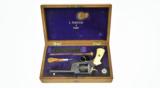 Very rare French Levaux revolver by E. Pertuiset. Very interesting gun! Gun is very fine condition with 90% of the original blue. Gun is highly engraved and has gold inlays on the cylinder. The right
...Click for more info
Seller: Collectors Firearms
Area Code: 713
4,995.00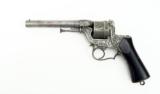 Scarce Perrin Revolver model in 1859. Very interesting French gun decorated with etched metal. Double action that has a safety bar allowing for the gun to safely be carried. Gun is completely function
...Click for more info
Seller: Collectors Firearms
Area Code: 713
2,750.00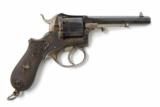 French Pinfire 9mm caliber revolver. Very fine revolver with about 90% fine original high polish blue. Gorgeous grips. This is a quality French Pinfire. Unmarked as to maker. Barrel length 5"". Overal
...Click for more info
Seller: Collectors Firearms
Area Code: 713
1,175.00