Sorry! You're too late.
The HI STANDARD DOUBLE NINE GI# 100899879 has been sold.
Click
here
to see what else is available by YANKEEARTIFACTS.
View other listings in this category....
High Standard Revolvers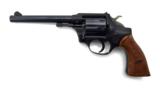 " Hi Standard Sentinel Deluxe .22LR caliber revolver. 9-Shot double action revolver with 6" barrel. Excellent condition. "
...Click for more info
Seller: Collectors Firearms
Area Code: 713
$399.95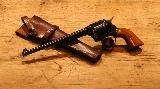 Hi Standard Longhorn Double Nine single action revolver in .22LR. 9.5" barrel. 9 round cylinder. Hi Standard emblem in the grips. Swing out cylinder. Aluminum frame. Fixed front sight, dovetailed
...Click for more info
Seller: Silver Creek Outfitters
Area Code: 208
$495.00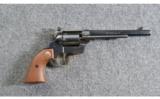 Seller: Cabelas Gainesville
Area Code: 571
$649.98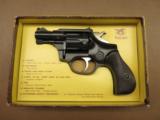 .22 Long Rifle 9 shot double action revolver with swing out cylinder and 2 3/8 inch barrel. Birdshead grip with checkered plastic grips. 98-99% condition in original box but no papers.
...Click for more info
Seller: Bromley's Gun Shop
Area Code: 641
$549.00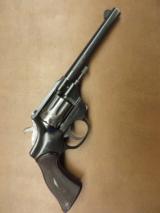 .22 Long Rifle 9 shot double action revolver with swing out cylinder has 6 inch barrel with drift adjustable rear sight. Serial number 1291xxx. One piece checkered plastic grips. Finish on lightweight
...Click for more info
Seller: Bromley's Gun Shop
Area Code: 641
$299.00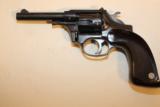 J. C. Higgins Model 88 aka High Standard Centenial 22 revolver. 9 shot revolver that has a 4 1/2 " barrel and target grips. Double or single action. A good sound gun in very good condition. &nbsp
...Click for more info
Seller: DEK
Area Code: 828
$375.00 SOLD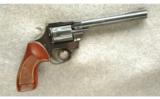 Seller: Cabelas La Vista
Area Code: 402
$399.99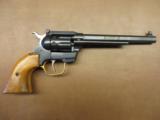 .22 Long Rifle 9 shot western style revolver with swing out cylinder has 7 inch octagon barrel with adjustable rear sight and a replacement front blade. Brass colored triggerguard and grip frame. Smoo
...Click for more info
Seller: Bromley's Gun Shop
Area Code: 641
$649.00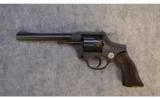 Seller: Cabelas Louisville
Area Code: 502
$599.99