Sorry! You're too late.
The HI STANDARD R-IOO GI# 100860123 has been sold.
Click
here
to see what else is available by YANKEEARTIFACTS.
View other listings in this category....
High Standard Revolvers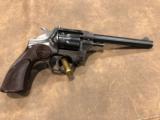 Excellent plus condition High Standard J.C. Higgins Model 88 with original J.C. Higgins marked holster (on back flap). Only slight handling marks. Six inch barrel. Shipping $30.
...Click for more info
Seller: Oxford Guns
Area Code: 919
$250.00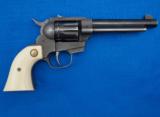 High Standard Double Nine .22 LR, 5.5" bbl, shiny bore, good rifling, dovetail rear sight, blade front sight, blued finish, and nice white Hi-Standard grips. **** SOLD AS IS ONL
...Click for more info
Seller: Sprague's Sports Inc.
Area Code: 800
$249.00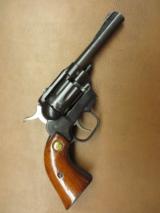 .22 Long Rifle nine shot western style double action revolver with swing out cylinder. 4 1/2 inch barrel with drift adjustable rear sight and a replacement front sight. Lightweight aluminum frame. Smo
...Click for more info
Seller: Bromley's Gun Shop
Area Code: 641
$479.00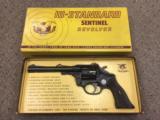 High Standard Sentinel R101. Aluminum Frame, Nine Shot, SA or DA, swing out cylinder, fixed sight. Pre return spring on ejector, hence the scratches on the frame where someone tried to clo
...Click for more info
Seller: Patak-Phillips
Area Code: 845
$299.99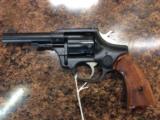 Seller: StarQuest Shooters Supply
Area Code: 302
$349.95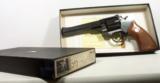 SALE PENDING!!! Hi Standard Model 9463 (Sentinel MK II); SN H27838; 6" bbl. (actual measurement 5 ¾"); .357 mag. cal.; made 1974-1975 in Hamden, Connecticut, U.S.A.; new in origina
...Click for more info
Seller: Collecting Texas
Area Code: 254
$475.00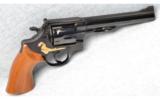 High Standard's 50th Anniversary (1927-1977) large-frame revolver Crusader model. One of 500 made in .44 Magnum.
...Click for more info
Seller: Cabelas La Vista
Area Code: 402
$1,499.99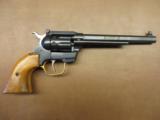 .22 Long Rifle 9 shot western style revolver with swing out cylinder has 7 inch octagon barrel with adjustable rear sight and a replacement front blade. Brass colored triggerguard and grip frame. Smoo
...Click for more info
Seller: Bromley's Gun Shop
Area Code: 641
$649.00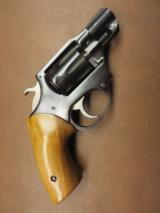 .22 Magnum 9 shot double action revolver with swing out cylinder and 2 inch barrel. Smooth walnut grips with small chip missing behing triggerguard on left panel. Serial number S17xxx. Wood finish and
...Click for more info
Seller: Bromley's Gun Shop
Area Code: 641
$649.00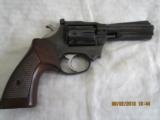 A nice 9 shot revolver in .22 magnum caliber made from 1955 to 1956 in 98+% condition with the walnut grips about "as new". It has the heavy type 4" barrel and a steel frame.The metal h
...Click for more info
Seller: romsey
Area Code: 619
$700- with free shipping to the lower 48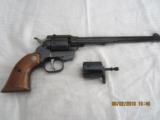 A Western style revolver made between 1961 and 1965 by the well known High Standard Company in Hamden, Conn. USA. The model is the LONGHORN CONVERTIBLE REVOLVER. It is in 99+ % condition as to metal a
...Click for more info
Seller: romsey
Area Code: 619
$800- with free shipping to the lower 48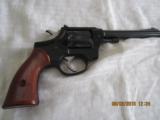 Made in 1963 and in about 99% condition with the checkered walnut grips in as new condition.It holds 9 .22LR cartridges, fires double action from a 6" barrel.The overall length of this revo
...Click for more info
Seller: romsey
Area Code: 619
$750- with free shipping to the lower USA
Made in 1973 and in about 96+% condition as to the dark blue/black finish. It holds 9 .22LR cartridges, fires double action, has a 5 & 1/2' barrel with fixed sights.The grips are handsome imit
...Click for more info
Seller: romsey
Area Code: 619
$600- with free shipping to the lower 48 states